Take a Stand for True Beauty

In a culture that idolizes perfection in outer beauty, it's time for us girls to take a stand for True Beauty. Therefore, we are asking you to join us and other girls around the world by taking the "True Beauty Challenge."
Three Steps in the
True Beauty Challenge...

Step #1: Read the Book and Apply it to Your Life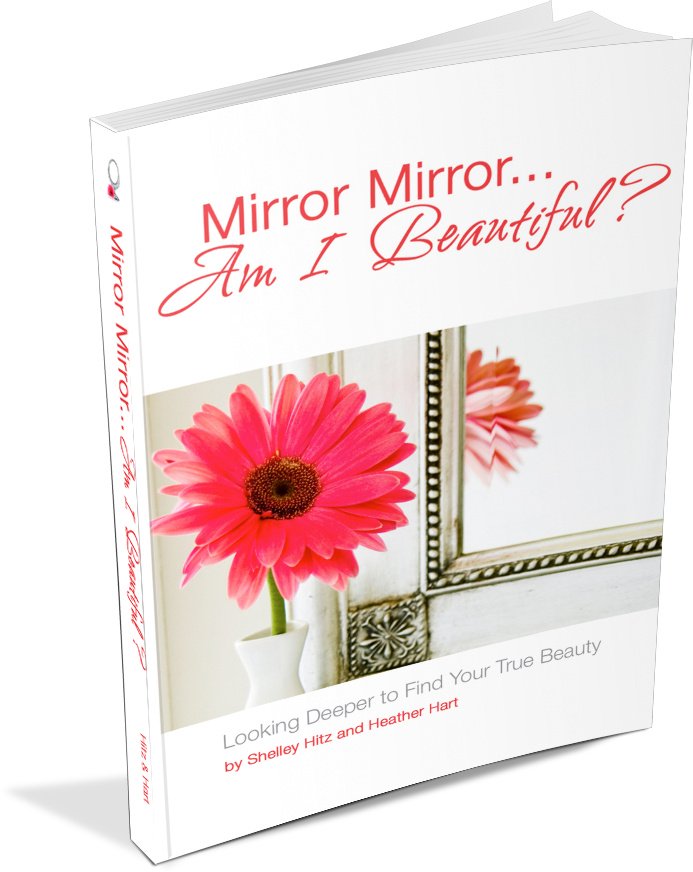 It takes time to find your true beauty, especially when the media and your friends pressure you to focus on and idolize your outer beauty. Therefore, we are asking you to commit to reading our book about true beauty, Mirror Mirror...Am I Beautiful? and use the free bible study guide to learn what true beauty is all about and apply it to your life. We recommend finding some other girls to go through the book together, that way you can hold each other accountable and support each other as you find your true beauty.
Get Our Book on True Beauty Here
Get the Free Bible Study Guide Here
**Note** If you don't have the money for the book, don't let that stop you! You can download the PDF version for free when you sign up for our newsletter. So you really have no excuse! Sign up for our newsletter here
Step #2: Take Action
It's time to take action. As part of the "True Beauty Challenge," we are asking you to consider all of the money you normally spend on your outer beauty each month. Add it all up and then, find something that would cost you about the same amount and invest in your inner beauty. For instance, an average amount would be $30 for the month... it could be a manicure, haircut, new outfit, make-up, new pair of shoes, etc.
Now, here's the challenge: For one month, go without that manicure or give up a new outfit and instead spend that money to help someone get their basic needs provided.
Check Out These Options Below:
(Make sure to let your parents know what you are doing and make sure it's okay to share any payment info online.)
#1) Help Fight Hunger in Your Community
You can make a difference in your community by donating food and supplies to your local shelter or food bank. Do you know that if you are a strategic shopper that you can get stuff for free or nearly free? Therefore, you can really make your money stretch!
I've done this by using coupons. Before you dismiss the idea (like I have before) check out this article I wrote to show you how easy it really is!
Help fight hunger in your community
#2) Provide Clean Water Overseas
You can make a difference in someone overseas by providing clean water through the Living Water International.
Did you know that just $1 can provide one girl your age clean water for one year? Wow! And by giving up something that costs you $30, you can provide 30 girls with clean water for one year. Talk about true beauty! You've probably heard that drinking more water can help your skin and your natural beauty. Well, it also sustains all of life! Without clean water, people are dying from preventable diseases everyday. And you can make a difference!
Make your donation to Living Water International here
#3) Sponsor a Missionary in Asia
My husband and I help spread the gospel in some of the most unreached areas of the world by sponsoring a missionary through GFA. You can even donate to provide food, blankets, and more as a one-time gift.
#4) Sponsor a Child Through Compassion
Let's say you realize you could go without that extra $30/month for one year? In that case, I would encourage you to take that money you spend on your outer beauty and sponsor a girl in another country through Compassion. My husband and I have sponsored children with Compassion for years. Not only do you help provide clean water for her, but also food, education and basic health care. On top of that, you develop a relationship with her by writing letters back and forth and she learns about Jesus through the Compassion program. Wow.
Sign up to sponsor a girl from Compassion here
#5) Invent Your Own Option
Taking action doesn't have to look the same for everyone. If you can think of another way you can invest in your inner beauty by helping others, share it below.
The important thing to know is that you can be part of something much bigger than yourself. Will you take the plunge and join in the "True Beauty Challenge" for one month or one year?
If so, let us know by signing up for the "True Beauty Challenge" below.
Step #3: Display Your True Beauty
Take a stand and display your true beauty with one of our custom designed t-shirts. Or design your own t-shirt, bracelet, etc. (You can also download our free wallpaper here.)
Then, when people ask you about it, share with them what you've learned on this website and encourage them to come check it out for themselves! You never know whose life you could impact by displaying your true beauty! Get your shirt, button, mug or bag today by clicking the links below.
So, Are You Up to the Challenge?
Join us in making a difference...


About the Authors
Heather Hart doesn't have it all together, but she's okay with that because she knows Christ has her covered when she fails. Her hope that is while she is struggling through this thing called life, she is pointing others towards Jesus along the way.

Shelley Hitz has a heart for teen girls that began from her own journey of finding her true beauty in Christ. She is currently serving God by helping other Christians learn to let their light shine. 

The two have been working together for close to a decade. This ministry stems from their combined efforts to help today's teen girls find their true beauty in Christ.

Join Us...Take the True Beauty Challenge!
Are you ready to take a stand for true beauty? Sign up for the True Beauty Challenge and get a free MP3 download of one of Shelley's talks!
Others Who Have Taken the Plunge...
Click below to see who else has taken the "True Beauty Challenge"