Teen Suicide Help
Preventing Teen Suicide
Written by Natasha J. Stewart
Looking for teen suicide help either for yourself or for a friend? We're here to help... read Natasha's article below.
Change often occurs when we are ready to give up. -Anonymous
Every year more than 33,000 people in the US commit suicide, one every 16 minutes, with an attempt approximately every minute. Suicide is the fifth leading cause of death among 5-14 year olds and third leading cause in 15-24 year olds.
Suicide is Preventable.
Why does it happen? Mental illness plagues over 90% of suicide's victims at the time of their death. Approximately 19 million Americans have depression, yet only 1 in 3 seek help.
Individuals suffering from major depression account for over 60% percent of suicidal deaths. Almost 2 million Americans have Bipolar and 25-50% of that number attempt suicide. Post Traumatic Stress Disorder (PTSD), Schizophrenia, and personality disorders also play a role as well as eating disorders and substance abuse.
Psychiatric disorders and addictions are treatable! Suicide is a permanent solution to a temporary problem. Often individuals who attempt suicide feel that death is the only way out of their unbearable emotional pain. What they don't realize is that help is available and they will not feel that way forever!
Teen Suicide Help: Recognizing the Signs of Suicidal Ideation
Along with depression or other mental disorders, behaviors that may signify danger include:

Remarks such as
"I wish I could disappear forever"
"I can't go on"
"Nothing matters anymore"
"No one will miss me if I'm gone"
"It's never going to get any better"
"All I would have to do is..."
Crying without apparent reason
Withdrawing/Isolation
Loss of interest in things that once brought joy
Self-hatred
Self-medicating (popping pills, using drugs, or not taking prescribed medications)
Obsession with death and dying
Impulsivity/Recklessness (taking dangerous and unnecessary risks)
Self-Mutilation
Decline in personal hygiene
Changes in eating/sleeping habits
Lack of energy/Unexplained fatigue
Mood swings/Irritability
Anxiety/Stress
Unexpected anger or rage
Trouble concentrating and making decisions
If you are concerned that someone you care about is suicidal, talk to them. Let them know you are concerned and explain why. Asking them if they are suicidal will not push them over the edge, in fact, it gives them the opportunity to come back to safer ground. Listen. Let them know you'll be there for them. Don't judge them or preach to them. They don't want to feel the way the way they do, they need help! Never give up on them!

Use Our Teen Suicide Resources
Teen Suicide Help: Recognizing the Warning Signs of Imminent Danger
Direct threats to hurt or kill themselves

Talking or writing about suicide, death, and dying

Finding the means for a suicide attempt (buying a gun,stockpiling pills, etc.)

Making a plan, writing a suicide note

Giving away important belongings, making a will

Sudden, abnormal calm after much emotional conflict
Teen Suicide Help: What To Do if Someone Tells You They Are Suicidal
50-75% of individuals who take their own lives give some warning to a friend or family member.
If the person is in imminent danger, stay with them and call for help. Keep them in your line of sight at all times. If possible, discreetly remove any pills or sharp objects from the immediate area.

If the person is having suicidal thoughts, but is not in imminent danger, get professional psychiatric care for the person. A primary physician or hotline can help you find names and numbers of psychiatrists and therapists in the area. If they need encouragement, offer to go with them.

Even if their condition is not critical now, it can change for the worse at any time. Tell a responsible adult! It is too big of a responsibility for you to carry yourself.

Take care of yourself physically and emotionally. Set boundaries. You can't help them if you're not stable yourself.

Listen and practice compassion. "I needed someone to listen to me even if I made no sense to them." -Susan Rose Blauner (survivor of multiple attempts)

Respect their boundaries while taking action. Secrets are deadly!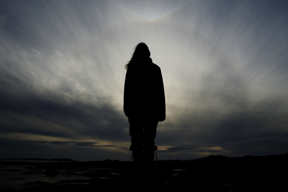 Teen Suicide Help: What To Do If You Are Suicidal
Tell someone! Ask for help! Get counseling and stay in it! Be open with your counselor and other people you can trust. If you are prescribed medication by a psychiatrist, stay on it! You may have to be psychiatrically hospitalized. That's okay. Don't worry about what other people will think or say. Saving your life is first priority. You may truly believe no one loves or cares about you, but someone does. It may be your family, a friend, a pet, or a stranger you haven't met yet, (like me). In fact, if you didn't care about yourself at least a little bit, you wouldn't be reading these words. Keep in mind there is no guarantee of death through a suicide attempt. Suicide is not glamorous. It is not romantic. It is not peaceful. It is not reversible.
Help is available! You will not feel this way forever!
Hope is alive as long as you are!
Check out our recommended teen suicide resources including hotlines, websites, books and a download-able safety plan.
National Suicide Prevention Hotline:
1-800-784-2433
1-800-799-4889 (if you are hearing impaired)