Get Involved...
Join Us in Making a Difference!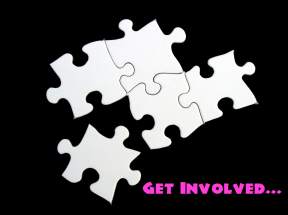 Maybe after reading some of this website or watching some of the videos, you've been stirred to get involved and share this message with others. That's great! Our goal is to get this message to as many people as we can.

"I am only one, but still I am one. I cannot do everything, but still I can do something; and because I cannot do everything, I will not refuse to do something I can do." Quote by Edward Everett Hale
Ways to Get Involved
Share our devotions with a friend

- You can get our devotions free via e-mail or by following Heather on Instagram. They are also available on Amazon.


Join our Prayer Team
- There is power in prayer. Join with us as we pray for real people, issues, and God's glory.
Buy one of our books for a friend

- If you know someone who could benefit from the content of this website, but know it will be difficult to get them to check it out, consider buying them a book as a gift! You can also get discounts on our books by ordering in bulk. If you want to keep some on hand to sell or giveaway,
learn more about becoming a distributor here
.
Become a regular contributor to FindYourTrueBeauty.com!

- There are many opportunities to share what God's doing in your life and to write comments of encouragement to others on this site. God can use each one of us in this way, so join in! You can write your own contributions on these topics, or submit a pitch for a featured article.


Share your comments about this website and how it has impacted you.

This is probably one of the easiest way to get involved and doesn't cost you very much. But, your comments are not only encouraging to us, but also to others. Please take a minute to share a few encouraging words with us. You can do so via the form below, or on
social media
.


Speak out and share this message yourself
- Download free handouts and resources! Check out the resources Shelley used for her beauty talk, including some of her handouts and the videos she's created. Maybe you could share with your school, your youth group or in other settings. 


Submit a teen devotional - Our teen devotional series has reached thousands of girls across the globe. We are currently accepting submissions for new devotionals to be featured in our upcoming devotional books and sent out to girls via free daily and weekly emails.


Take the True Beauty Challenge

 - Take a stand for true beauty by joining girls from around the world in our true beauty challenge. Sign up today!
Spread the word...link to us!
 - You can use the sharing buttons on any of our pages to share articles and posts with your friends across most social media platforms. You can also copy the code below and paste it to your website or blog to let your friends know about this site!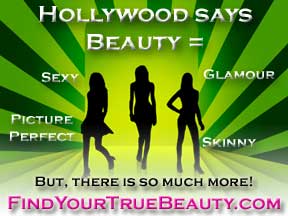 Let's Work Together to Make a Difference
If you have any ideas or resources that you would be willing to share with us to use on this site or in our upcoming books, please let us know.
Let's work together to make a difference!
To God be the glory,
Heather Hart
How Has This Website Impacted You?
Share with us your thoughts about this website and how it has impacted you. Maybe you were encouraged on a day that you really needed it. Maybe your eyes were opened to God's Truth in a new way. Maybe you are struggling in a certain area and found hope. Or maybe you just support the message this website brings.

Whatever your comment is, we would appreciate you sharing it with us!
What Other Visitors Have Said
Click below to see contributions from other visitors to this page...