Teenage Stress
Ways to Manage Stress
Are you dealing with teenage stress and looking for ways to manage stress and find peace?
Teenage stress can come from many things:
Bullying

Peer Pressure

Grades

Friends/Boyfriends

Sports

Mean Girls

Family

Etc.
Therefore, to help find peace in the midst of the stress and chaos of life, sign up for free for:
"Frazzled No More"
30 Days to Finding
Christ's Peace for Your Soul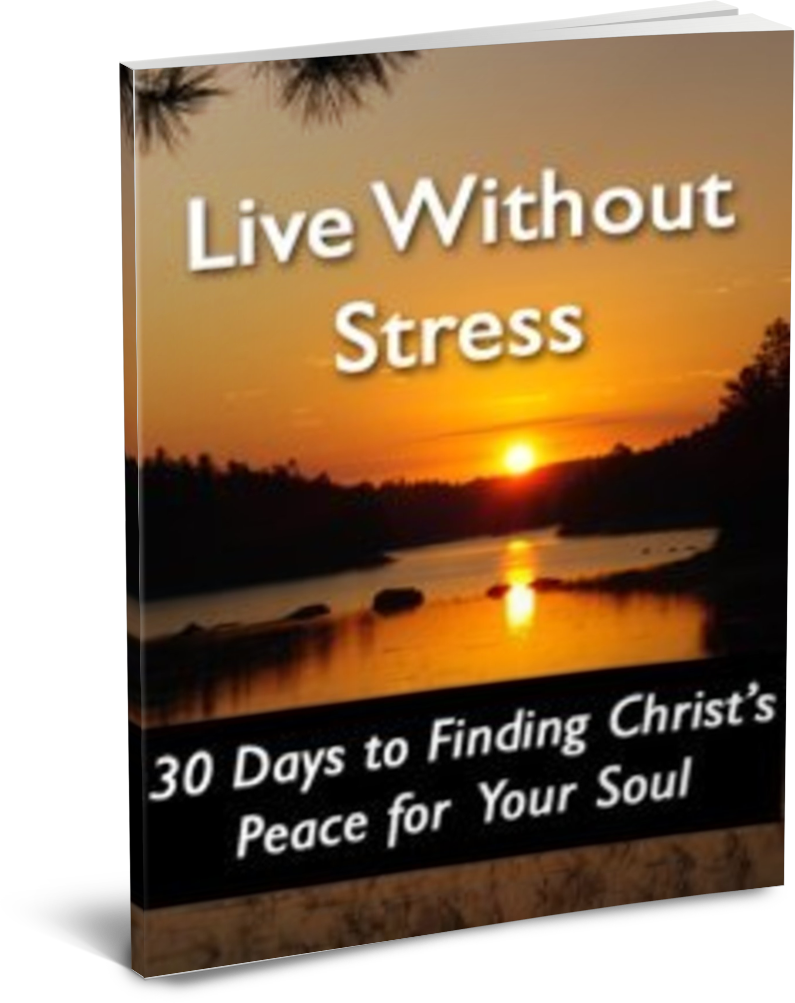 Sign up for FREE now:
You'll get a new devotional every day for 30 days with affirmations and tips to help you learn how to deal with stress as it comes in your life.
Also available on Amazon
What People Are Saying...
"The Frazzled No More series is blessing my socks off. It's absolutely awesome and helping me get through some of the toughest moments in me life!!! THANK YOU SO MUCH FOR ALLOWING GOD TO USE U!!!!"
~Brittany
"Frazzled No More has been an encouragement to me in my spiritual life and very helpful. I have found it to be God-centered, which is awesome! I highly recommend it."
~Cassandra Williams
"Words cannot describe how your devotionals, "Frazzled No More" have helped me! I suggested it to many of my girlfriends as well. It is really a blessing. Sometimes I was down and the Holy Spirit sent one to me that applied exactly to my situation. Thank you for letting God use you and continue to bless His name and spread His Word through your life and work."
~Shauna-Kay Battick
Samples of Frazzled No More...
Day #8 - Prayer Connection (Audio Sample)
Prayer is my rock during stressful moments.
Day #12 - I give my problems to God and have no reason to harbor tension.
"Cast your burden on the LORD, and He shall sustain you; He shall never permit the righteous to be moved." Psalm 55:22
My body is an open channel where tension flows freely; God can handle everything. I am open and unresisting, and I know tension and negative thoughts do not control me. They merely are passing through as quickly as they arrived, I can trust God with anything that comes my way.
Whatever I nurture becomes a part of me. It expands, grows, and puts down roots. Because I nurture peace, I am confident that God will increase it within me.
I am unafraid of stressful thoughts and feelings. Tension has no traction in my life because I let it flow through me and away, trusting in God's provision. This makes room for more peaceful thoughts. Peace and tension cannot co-exist. Whatever I nurture will thrive.
Because I choose to nurture peace, God creates an inner atmosphere conducive to improved health and creativity within me. I see no purpose in harboring tension. Instead, and let flow away from me, casting all my cares on God my Father.
I take a moment to be alone with God and relax when I feel tension rising within me. I close my eyes, and pray. I focus on God's promises and provision.
I know that my natural state as a believer in Christ is one of calmness and peace, and that trusting in God will allow Him to return me to this state. I let go and allow myself to return to the state of peace and harmony that my Creator has instilled within me.
Self-Reflection Questions:
1. Do I nurture peace or tension?
2. How do I respond when I feel tension rising?
3. How can I set up opportunities to relax and pray?



Sign up for FREE now:
Ready to learn ways to manage stress through Christ's power? Sign up now!
Or grab a copy from Amazon here: