Self-Esteem Activities
Stir Up Your Gifts
Submitted by Elaine Bryant
Thanks Elaine for this article on self-esteem activities helping us focus on our gifts!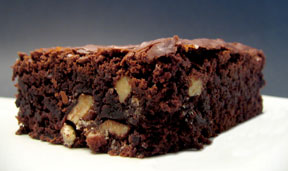 Do you remember being wide eyed and excited watching your mother mix ingredients into a bowl to bake brownies? In goes the sugar, flour, eggs and your mom would take a large spoon and stir up all the ingredients until they were well mixed together. Then she would let you lick the bowl. How tasty!
That same scenario can be used to stir up our God given gifts and talents. The ingredients have already been placed in us before we were born. We are encouraged in the bible to stir up the ingredients of our gifts. (2 Timothy 1:6).
How can you stir up your gifts? Check out these self-esteem activities...
Listen to what others say about your gifts. When someone notices or comments on one of your talents, take note. God may be trying to tell you something through people. There are times, however, when we shouldn't listen to what others say. But when what they say about us agrees with our passions, internal convictions, gifting and what God has already revealed to us, it can be a solid indication of our God-given purpose.


Listen to your gifts. Let your gifts speak for you. Do you love to roller skate or swim? Are you a strategic thinker? A great listener? Can you motivate others to action with your words? Do your friends gravitate towards you for advice? Are you skilled at building things. If it comes natural for you with little effort… this can be another solid indication of your God-given gifts.


Acknowledge your gifts and appreciate them for the uniqueness they hold.


Be Grateful. For your gifts – Make this affirmation: "Today I will find a way to utilize the talents for which I have been given." Then, look for the subtle opportunities.



Make a list of the things and activities that interest you in which you excel. You can also ask yourself, "What's the one thing that I do better than others?" This can also clue you in to your God-given purpose.
Self-esteem is related to how a girl feels about herself. It is not how she looks, but how she feels about how she looks. It is not just about how successful or smart others say she is, but how confident she is in her own talents and abilities. We are all given unique talents and gifts from God in order to complete our divine purpose. I believe that we flourish when we use the talents we have been blessed with. Take a moment today to apply these self esteem activities to your life today!
More Help for Teen Girls...
| | |
| --- | --- |
| | Shelley and Heather have written a book specifically for teen girls -- and this book could change your life or the life of a teen girl you know...  |
Other Self Esteem Activities and Resources
Return from Self Esteem Activities to Teen Beauty Tips Homepage