Daddy's Little Girl
The Importance of a Father's Love and What to Do if You Grew up Lacking It
You'll often hear someone say, "She's Daddy's little girl." Deep down, I think being "Daddy's little girl" is something we girls long for…to be loved, cherished and treasured by our fathers.
However, the reality is that many of us grew up without the stability, security and protection of a loving father. Instead, our fathers may have been distant emotionally, absent from the home, too busy working, abusive or neglectful. And we may have left childhood feeling unloved by our dads for one reason or another.
Fathers Will Have an Impact On Their Daughter's Life…
…either positively or negatively.
Don't get me wrong. A mother's nurturing love is essential. We need the love from both our mother and our father. But, our dads have a different impact on us.
They teach us how to interact with guys.

They teach us how a guy should treat a girl.

They are the first man in our lives that has the opportunity to affirm our beauty and teach us that our beauty goes beyond skin deep.

They model to us how a husband should treat his wife.

And so on and so forth.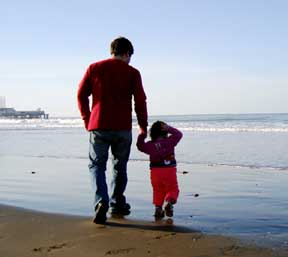 Did you feel secure in your father's love and protection growing up? Did you know that he had your best interests in mind? Did your dad affirm your beauty and worth and show you respect?
Unfortunately, many girls do not receive affirmation and love from their fathers. And therefore, it's easy to go looking for it somewhere else… usually trying to feel loved by other guys. You can read more about this in my article on dating.
The Impact on our Relationship with God
Sometimes we end up projecting our feelings about our earthly father onto our heavenly Father. If we feel like our earthy father is distant emotionally from us, we may assume that our heavenly Father is the same. If our earthly father has disappointed us and let us down, we may think that our heavenly Father will disappoint us as well. If our earthly father wasn't safe for us, but instead was abusive, we may have a difficult time trusting our heavenly Father to be a safe haven for us.
Do you see how this can happen?
I know it did for me. And I had to realize that God is not like my dad. He won't let me down or disappoint me. I had to be reminded of the character of God, my heavenly Father, through His Word, the Bible. It shows over and over that God is loving, trustworthy, and has my best interests in mind. I had to slowly begin to change the way I saw God, or my view of God. You may have to do that as well.
You Can Have a Father that Loves You Completely
Are you longing for someone to love you completely and unconditionally? Well, before you try to find that love "in all the wrong places" like I did, realize that you can find that love in your heavenly Father. It may be hard for you to accept His love right now. You may not feel very love-able. Or you may doubt that God really cares for you.
It's okay to wrestle with those feelings. You are on a journey. A journey of discovering your true beauty. A beauty given to you by your heavenly Father, your Creator, who loves you completely. You were made by Him and for Him. (Col 1:16)
Will you allow Him to love you and satisfy all your deepest longings? Will you let go of your past and forgive your earthly father for the ways he didn't provide that love for you?
Your heavenly Father is waiting for you. He says, "Come near to me and I will come near to you." (James 4:8) He offers to love you completely (Ephesians 3:19) as a Father should. And nothing can separate you from His love (Romans 8:35-39)
A Father's Love Letter to You

Will you accept His invitation?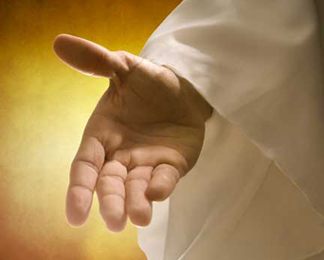 About the Author
Shelley has a heart for teen girls that began from her own journey of finding her true beauty in Christ. She is currently serving God by helping other Christians learn to let their light shine. 

Connect with Shelley online:
More Help for Teen Girls...
| | |
| --- | --- |
| | Shelley and Heather have written a book specifically for teen girls -- and this book could change your life or the life of a teen girl you know...  |
Other Articles
Jesus Invitation - Abide with Me
The First Step - Ask for Forgiveness
The Next Step - Decide to Change Directions
Are You a Good Person? Take the Good Test!
Can I Trust the Bible?


Return from Daddy's Little Girl to Teen Beauty Tips Homepage