Addiction Help
Porn is A Growing Problem Even Among Teens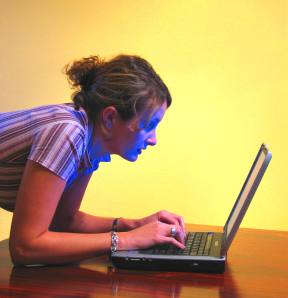 If you struggle with porn, you need to know you are not alone. There are places to get addiction help. Porn is a fast growing addiction. And it's becoming more readily available by the year.
Porn is something that many people are getting addicted to but aren't talking about. It is impacting families, marriages and controlling many people's lives. All they can think about is the next time they will be able to access their computer or the next thrill they will get.
Some innocently get hooked by someone else showing it to them or through an ad while surfing the internet. Others are bored and get drawn into chat rooms or web cams that eventually lead them down the path to getting addicted to porn.
Although boys are the ones typically drawn to porn due their visual nature, girls are also getting hooked. Even girls in good homes that are raised in the church.
Accountibility - The Key to Breaking Free
I have found that accountability has been one of the main contributing factors to help me break free from addictions in the past. I have met with friends on a weekly basis for prayer and accountability and have also done it on a monthly basis. You know yourself and what would work best for you. The important thing is to find someone you can trust so you can be honest.
Recommended Porn Addiction Resources: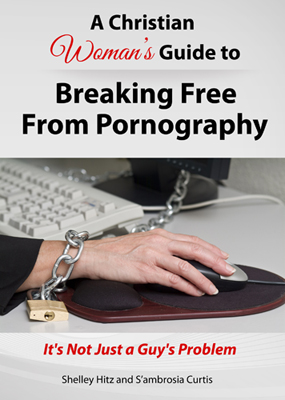 I have co-authored a book titled, "A Christian Woman's Guide to Breaking Free From Pornography: It's Not Just a Guy's Problem" to help Christian women who may be struggling with this issue. You can get a copy at the link listed below or download the first chapter for free. Our prayer is to see women set free from sexual sin in Christ.
You can find out more and get a copy here:
http://www.christianwomenandporn.com/book
FREE eBook and Book Excerpt:
Download a FREE copy of our 30-page eBook, "The Misery of Porn and the Joy of Purity" along with the first chapter of our book, "Christian Woman's Guide to Breaking Free From Pornography" when you sign up for our newsletter below.
Filter/Accountability Software - They offer free accountability software called x3Watch that you can put on your computer. **Note** There is a pro version and a free version, the free version is at the bottom of the screen. You then choose 1 to 3 people who will receive an e-mail report of the questionable sites you've looked at in the last 2 or 4 weeks, whichever you choose for your reports to be sent out. They also have a great prayer wall forum where you can post and receive encouragement from others going through the same struggles. See the whole list here.
Counseling - Focus on the Family has a resource where you can find recommended Christian counselors
See a List of More Resources Here
Sometimes Girls Become the Victim of Porn
Porn addiction can impact you in many ways. Sometimes you are the one addicted to it and other times you may be a victim of someone else's porn addiction. Maybe you've been abused because of someone's increasing sexual desires from a porn addiction. Or maybe you've satisfied someone's craving for porn in other ways.


If you have been struggling with porn, or if you have become a victim of it, we would love to pray with you.


Take This Pornography Quiz
Answer a few questions for us and in return, we'll give you a free download of the PDF version of our book, "Teen Devotionals...for Girls! for free.



About the Author
Shelley has a heart for teen girls that began from her own journey of finding her true beauty in Christ. She is currently serving God by helping other Christians learn to let their light shine. 

Connect with Shelley online:
Shelley authored a website with more information on dealing with porn. Visit Christian Women and Porn to find out more!
More Help for Teen Girls...
| | |
| --- | --- |
| | Shelley and Heather have written a book specifically for teen girls -- and this book could change your life or the life of a teen girl you know...  |
Other Articles Related to Sex & Dating
Teen Flirting Tips - Is it innocent fun? Read this article and decide for yourself!
Guarding Your Heart - What happens when you deeply bond with guys? Should you think about protecting your heart?
Differences Between Guys and Girls - Knowing these differences ahead of time can save you some pain.
How Far is Too Far? Technical Virginity and the Definition of Sex - When you make a commitment to abstinence what does it really mean?
A New Gift - Hope for those with a sexual past.
Top Dating Tips To date or not to date?
Masturbation for women and teen girls It's not just a guy problem. If you are struggling with this issue, read this article and S'ambrosia's story of finding freedom.
Sex and Depression - Is there a link? If you're feeling depressed, it could be coming from something deeper than you think. Find out more here.
Overcoming Sexual Abuse - Find Healing and Hope After You've Been Deeply Hurt
Views on Homosexuality - Is it Right or Wrong? Learn more about this controversial topic and discuss it with others.
Teenage Abortion - You or a Friend Considering Teenage Abortion? Choose Life! Read this article containing facts about abortion you should know before making a decision.
Recommended Reading
I Kissed Dating Goodbye, A New Attitude Toward Romance and Relationships
By Joshua Harris 

Are you fed up with the sham and charade of the dating game? Harris understands because he's been there. His honest and refreshing approach to dating challenges today's dating practices and offers practical, biblical alternatives. Discover how living a life of love, purity, and purposeful singleness can help you build godly, satisfying relationships.
---




Technical Virgin: How Far Is Too Far?
By Hayley DiMarco 

Every teenage girl craves male attention. But how does she know when and where to draw the line? What if she's already stepped over that line? And how can she find her way back? In a culture where hookups and friends-with-benefits are commonplace, how far is too far when it comes to the physical?

The technical virgin, a term becoming all too familiar with Christian teens, is someone who believes in abstinence but allows loopholes in their physical relationships, thereby compromising true purity. In this new book, Hayley DiMarco takes a look at what purity really is. 

With candid advice, personal insight, and tough truth from God's Word, Hayley DiMarco will help teen girls understand who they are so they can make informed, godly decisions about purity and sex.
---
Return from Addiction Help Porn to Teen Beauty Tips Homepage