I Kissed A Girl ...
Views on Homosexuality, is it Right or Wrong?

The song I Kissed A Girl by Katy Perry got a lot of attention when it was released in 2008. And our world has since exploded with the LGBT movement. On June 26th, 2015 the United States Supreme Court went so far as to redefine marriage by ruling that it was no longer an arrangement between one man and one woman.
To be honest, I (Shelley) really don't like addressing controversial topics like these because it's so easy to be misunderstood. But, I've had this topic come up several times lately and feel it's too important to ignore.
A while back, I was at a teen summer camp and we were traveling in a van to go rock climbing. As we were traveling, I was talking to two of the eighth grade girls sitting behind me. They are both Christians and are involved in the youth group at their church. All of a sudden, they asked me what I thought about homosexuals.
The one girl said her dad was very prejudice about homosexuals and not very nice in the way he responds to them. The other girls said her mom was very judgmental about her friends and judged them by their appearance and not by who they are as a person. And they both disagreed with their parents' judgmental responses.
Instead of going right into what I thought, I asked them what they believed.
Did they think homosexuality was right or wrong? What were their views on homosexuality?
They both said that although they knew the bible said it was wrong, they didn't see what was wrong with being in love with someone, even if that person was someone of the same sex. They also mentioned that they know homosexuals that are really nice.
Basically, it sounded like they were confused. Their upbringing in the church told them it was wrong, but the culture they live in told them it was okay. So which is it?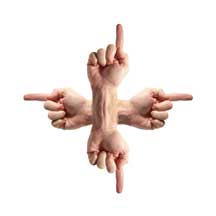 Honestly, I don't think these two girls are the only ones confused. I think there are a lot of people, even Christians, who are unsure how to address the issue of homosexuality in our culture today.
Here are a few lyrics from the song I Kissed a Girl that put words to some of the confusion…
"It's not what good girls do. Not how they should behave. My head gets so confused. Hard to obey...I kissed a girl just to try it. I hope my boyfriend don't mind it. It felt so wrong. It felt so right."
Why is the song I Kissed a Girl so popular? Quite possibly because it connects with our curiosity and our confusion on this topic.
So, What Do You Think?
What are you views of homosexuality?
Is it right or wrong?
Well, as I thought about this very controversial topic, I came up with a few things to consider…
#1. We've Been Desensitized
The first time I ever saw two men kissing was at the beach one summer when I was in grade school. I was shocked because I had never seen anything like it before. Not on TV, not in movies, not in public. Nowhere. Until that day.
I still feel uncomfortable seeing two women or two men kiss, but not as much as I used to. Why? Well, I think it's because I've become desensitized to seeing it. You see, over the last several years, the media has started emphasizing homosexuality in our TV shows, songs, movies, music videos, etc.
It used to be that we could name a few controversial shows, songs, or moments, but now it's everywhere. JK Rowling made headlines when she announced Professor Dumbledore was gay. Even the Disney channel has infused homosexuality into its TV shows. In fact, in today's world, it is rarer to find a show that hasn't shown homosexual relationships than to find one that does.
It's everywhere and hard to avoid these days.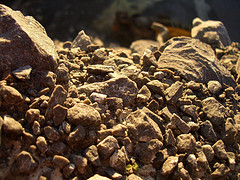 It's kind of like walking on gravel. Some people, like me, wear shoes all the time. Therefore, when we walk on gravel, our feet are very sensitive and hurt. However, other people have walked around their entire lives without shoes and have developed thick skin on their feet. Therefore, they can walk on gravel and not even flinch. The gravel doesn't affect them like it does me.
Over time, their feet have become desensitized and calloused.
In the same way, we have become desensitized through the media to homosexuality.
#2. Different People Struggle with Different Things
You may not struggle with the same sins as I do, but we all have our struggles. I have mine and you have yours.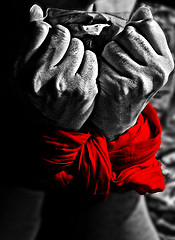 Did you know that the word "sin" is an old archery term meaning to miss the mark? So, when we sin, we miss God's mark or His standard for our lives.
Some people struggle with drinking too much or using drugs. They may not just drink socially, but they drink to get drunk. I know this was true for me when I was partying in high school. I didn't drink socially...I would drink to get drunk. When I think back on it, I am very thankful that Jesus rescued me from the path my life was going and helped me change directions before it got worse. The bible is pretty clear that we are not to "get drunk on wine, which leads to debauchery. Instead be filled with the Spirit." (Ephesians 5:18)
Some people struggle with lust and have tendencies toward pornography, masturbation, sex before marriage and affairs. Lust can be directed toward the same sex or the opposite sex. Either way, Jesus tells us that lust is a sin. He says in Matthew 5:8, "But I say, anyone who even looks at a woman with lust has already committed adultery with her in his heart." Some people struggle with romantic feelings for the same sex and have tendencies toward homosexuality.
We're all different. So we all struggle with different things. For some it may be porn, sex outside of marriage, eating disorders, cutting, gambling, cheating, drugs and alcohol, homosexuality, and the list could go on and on.
Click here to read the rest of this article.

About the Authors
Shelley Hitz and Heather Hart have been working together for close to a decade. This ministry stems from their combined efforts to help today's teen girls find their true beauty in Christ.

You can learn more about them and their ministry here: https://www.teen-beauty-tips.com/meet-our-team.html



---

Shelley and Heather have written a book...
specifically for teen girls -- and this book could change your life
or the life of a teen girl you know!
[i] Clark, Kristen. Baird, Bethany. Girl Defined: God's Radical Design for Beauty, Feminity, and Identity. Baker Books. 2016. p. 155
Share Your Views on Homosexuality. What Do You Think?
This tends to be a controversial topic, even sometimes among Christians. What do you think? What are your views on homosexuality? What are some ways you think we should address this issue?

What Others Have Said About Homosexuality
Click below to see contributions from other visitors to this page about homosexuality...