Online Teen Bible Study...
Is there really more to our beauty beneath the surface of "looking good"?
If you're ready to dig deeper through this online teen bible study, you've come to the right place. This is a place to find out how God's Word relates to your everyday life and how it can give you deep roots to weather the storms that will come your way.

Teen Girl's Bible Study
Use Shelley's book and her free bible study outline to take a group of teen girls through a bible study!
Why do you need deep roots?
Well, think of it this way. Looking at trees, it's difficult to tell which ones have the deepest roots. One tree may look really sturdy and healthy, but the real test comes when a bad storm or hurricane comes. If the tree has deep roots, it will be able to stay standing during the fiercest of storms. But, if it has only shallow roots, the wind and rain will be able to easily cause the tree to be uprooted and destroyed.


Where are you right now?
Are you focusing so much on your outer appearance that you have shallow roots? What will happen when the storms of life come? Will they uproot you and destroy you or will you keep standing through them? These storms could be many things. Divorce, abuse, death of loved one, rejection from your friends, failing a class, bad break-up, etc.


I've been in both places.
I went through a time where my roots were really shallow. When a major storm blew through my life, I was easily uprooted and almost destroyed. But, God is replanting my life and restoring me. I'm learning how to develop deeper, stronger roots.
And now I want to help you do the same. Will you join me?


Let's start looking deeper through bible study...
Dealing with Gossip...Are you a Gossip Girl?
Abide With Me - Jesus' Invitation to Us - John 15:5
Can I Trust the Bible? Interesting Bible Facts
Hidden Treasure and Pearl Necklace Story
Four Ways to Connect With God - Matthew 13:44-46
Do You Worry About Clothes? - Matthew 6:25-34
He Heals the Broken Hearted - Isaiah 61:1
More to come! Bookmark this page and check back. Or sign up for the RSS feed or newsletter.
Continue Digging Deeper
With our free teen devotionals - for Girls! Sign up today and start receiving these encouraging devotionals in your e-mail inbox! Sorry guys...this is for girls only :)
Sign up for our teen girl devos below:
Other Online Teen Bible Studies
Youth Group Bible Studies - Interactive discussion based studies, download a free sample.

Free Online Bible Studies - I have taken a couple different courses from Setting Captives Free and highly recommend them. Check them out and pick a topic that best fits what you're currently going through.

Praying God's Word

Memorize Bible Scriptures

Love Bible study? Check out this website!



More Help for Teen Girls...
Shelley has written a book specifically for teen girls...and this book could change your life or a teen girl you know...Find out more now!


Bring Shelley to speak to your group, church or school! Shelley's openness and vulnerability as she shares her own story of hope and healing will inspire and encourage you. Get started now!


Write Your Own Bible Study!
How has God been working in your life lately? What has He been teaching you through His Word, the Bible? It could be something big or something little. Whatever it is, share it with us and be an encouragement to others.

You can use the suggested outline if you want or one of your own.

See an example here: The Desire for True Beauty Bible Study

Feel free to come back and share again in the future as God continues to teach you things in your life!
Other Bible Studies...
Click below to read others girls' bible studies, what God has been teaching them in their lives.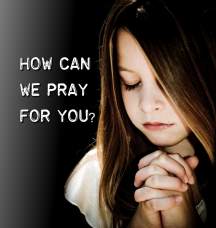 Return from Online Teen Bible Study to Teen Beauty Tips Homepage