Inner Beauty

Discover Your Hidden Treasure
(c) jivimages - stock.adobe.com
You may not think about it, but you have a hidden treasure deep inside you waiting to be discovered! What are you waiting for? Find your inner beauty!


Learn More About Your Inner Beauty
Do you know the truth about beauty?
Body Image Lies - What lies have you been believing?
Inner Beauty vs. Outer Beauty
How Are You Advertising Your Body?
Inner Beauty on Display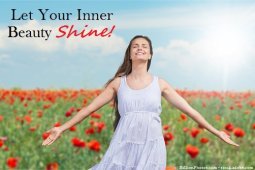 Beach Babes...
and the swimsuit dilemma. 
A Fashion Dilemma (PDF)
Take the True Beauty Challenge
Get beauty quotes and tips by following Heather on Instagram


More Help for Teen Girls...
| | |
| --- | --- |
| | Shelley and Heather have written a book specifically for teen girls -- and this book could change your life or the life of a teen girl you know...  |