Jesus says, " Abide With Me "
What Will Be Your Response?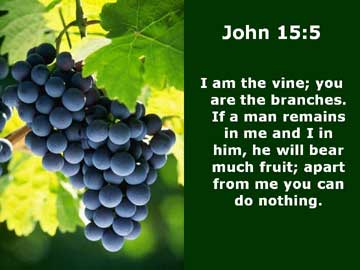 What does Jesus mean when He says Abide with Me?
John 15:5, "I am the vine; you are the branches. If a man remains in me and I in him, he will bear much fruit; apart from me you can do nothing."
One Picture of Abiding With Christ
Below is a video of "Team Hoyt" that God used to bring the verse John 15:5 alive to me recently.
At first I started crying just seeing the love this father displayed for his son.
Then, I sensed God saying, "Shelley, this is what I will do for you with you abide with me. Apart from me, you can do nothing. Just like the son in the video could not have accomplished an Ironman triathalon apart from his father. But, when you remain in me and allow me to do my work through you, you will do things that otherwise seemed impossible."
As I was preparing for a couple speaking engagements where I needed to develop four new talks and modify two others, I felt overwhelmed. But, then God in his graciousness gave me this picture of how He is going to carry me and is able to accomplish the "impossible" through me.
Instead of praying "God help me to do this," I began praying "Jesus, accomplish this through me."
See the difference?
In the first, I am still depending somewhat on my strength, in the second I am depending on God's strength alone.
Is There Something in Your Life that Looks "Impossible" to You?
What if you saw yourself as the son in this video empowered by a Father that demonstrates an unconditional love for you.
A father who wants you to bear much fruit!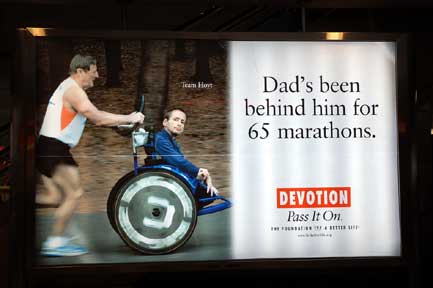 About the Author
Shelley has a heart for teen girls that began from her own journey of finding her true beauty in Christ. She is currently serving God by helping other Christians learn to let their light shine. 

Connect with Shelley online:
More Help for Teen Girls...
| | |
| --- | --- |
| | Shelley and Heather have written a book specifically for teen girls -- and this book could change your life or the life of a teen girl you know...  |
More Bible Studies
The First Step - Ask for Forgiveness
The Next Step - Decide to Change Directions
Are You a Good Person? Take the Good Test!
Return to Looking Deeper Online Teen Bible Studies


Return from Abide with me to Teen Beauty Tips Homepage