Praying God's Word
Your Ultimate Weapon
Praying God's word is one way to replace the "weeds" in your life with truth. Beth Moore wrote a book called "Praying God's Word" that has changed my life.
In that book, Beth talks about the power that comes from using prayer together with the Word....
"You and I are just about as effective as the crew with loud mouths, sticks and stones when we try to break down our strongholds with carnal weapons like pure determination, secular psychology, and denial. Many of us have expended unknown energy trying hard to topple these strongholds on our own, but they won't fall, will they? That's because they must be demolished. God has handed us two sticks of dynamite with which to demolish our strongholds: His Word and prayer.
What is more powerful than two sticks of dynamite placed in separate locations?
Two strapped together.
Now, that's what this book is all about: taking our two primary sticks of dynamite -- prayer and the Word -- strapping them together, and igniting them with faith in what God says He can do." (p.6 Praying God's Word by Beth Moore)
Click Here To Find Out Why  I Trust the Bible as Truth
One thing I've done is record the scriptures in my own voice. Then, I can listen to them on my ipod or as I'm getting ready in the morning.
Listen to the scriptures Beth uses in her chapter on pride
(Note: If you are using Internet Explorer click twice on the triangle)
How to Pray God's Word to Overcome YOUR Specific Struggle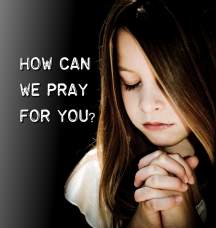 Your struggle may be different than mine. That's why it's so great that you can customize this idea to whatever struggle you are going through.
So, what you do first is decide what struggle to overcome. Let's say it is "fear".
Well, then, you look up verses on that specific topic of fear. I use a concordance in the back of my bible or one online, like Bible Gateway.
Once you find some verses that relate to what you're going through, then you re-word the verses into a prayer.
For instance, let's take Isaiah 41:13-14.
I re-worded it to say this prayer, "Father, You are the Lord my God, who takes hold of my right hand and tells me, 'Don't be afraid, I'll help you. Don't be afraid, Shelley, for I myself will help you.' Thank you God that I can depend on you. You don't say 'I might help you, but I will help you.'"
This is powerful! My prayer is that many of you will begin to apply these two sticks of dynamite to overcome your struggles. Remember...we have been given "divine power to demolish strongholds." (2 Corinthians 10:4)
Now it's Your Turn!
Are you ready to give it a try? You can also check out this helpful website on praying the Scriptures. Or get started on your own now.

Feel free to share your thoughts or prayers with us in the comments below. And if you would like us to pray with you about a request you don't want to share publicly, you can submit a prayer request here.
---



About the Author
Shelley has a heart for teen girls that began from her own journey of finding her true beauty in Christ. She is currently serving God by helping other Christians learn to let their light shine. 

Connect with Shelley online:
---
Recommended Reading
Praying God's Word
By Beth Moore

In Praying God's Word, Beth Moore teaches how the truth of Scripture and the power of prayer can help destroy the strongholds of sin in your life. Moore begins by carefully identifying fourteen common strongholds such as anger, unforgiveness and addiction that threaten to destroy your spiritual life. She then presents Scriptures that are arranged in prayer form, so that you can use them as a means of fighting against and ultimately destroying these strongholds of sin.
---
21 Prayers for Teen Girls
by Shelley Hitz and Heather Hart

Prayer is something that we hear Christians talking about all the time - but when it comes to actually talking to God, we often don't know what to say. Written specifically for teen girls, the prayers in this book are the prayers of our hearts. You can pray them or use them for inspiration for prayers of your own. You can pray about anything and everything - God is always listening.
---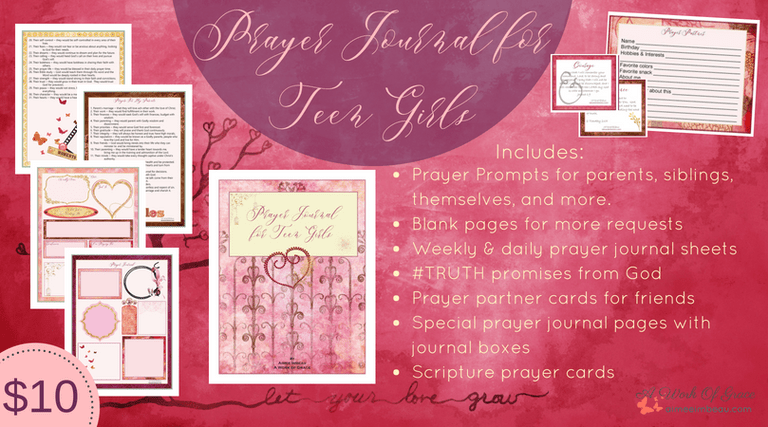 Prayer Journaling Kit
from Aimee Imbeau
Prayer prompts just for teen girls.
Prayer journal sheets.
#TRUTH promises form God.
Prayer pal cards to share with friends.
Includes scripture prayer cards above.




Return from Praying God's Word to Connect with God

Return from Praying God's Word to Teen Beauty Tips Homepage