The Joy of Forgiveness
God's Maximum Strength "Drano"
"Your Tough Clogs Don't Stand a Chance!"
What does Drano and forgiveness have in common? Read on to discover the joy of forgiveness, where your tough clogs don't stand a chance!
Forgiveness is often the first step we take when healing from a hurt. It's also one of the first steps in starting a relationship with God.
What Makes Forgiveness so Powerful?
Let's say you owe your credit card company $15,000 and barely had the money to make the minimum payment each month.
Then, imagine what you would feel after reading a letter they sent you in the mail saying they have forgiven your debt and you no longer have to pay them back. It's cancelled! You'll no longer need to send them payments each month.
Most likely, it would feel like a huge weight was lifted off your shoulders. That's just a taste of the joy of forgiveness.
The Weight of Unforgiveness
Just like forgiveness can be so powerful, so can unforgiveness.
I heard a story about unforgiveness that I'll never forget. Someone said once that unforgiveness is like carrying a dead person around with you everywhere you go on your back. Eventually what would happen is your skin would begin rotting away from carrying around that carcass.
Sounds pretty gross!
But, that's a picture of what can happen to us when we choose to carry unforgiveness in our hearts toward someone. I know...I've done this before. Emotionally, bitterness and resentment take root and begin eating us away on the inside. I bet some of you can relate.
God's Maximum Strength "Drano"
I John 1:9 is God's maximum strength "Drano". What I mean by that is there are often things that "clog" up our relationship with God. They block our communication with God to where it feels like we're hitting a brick wall with our prayers. Those "clogs" are our sins. The ways that we've missed God's mark or His standard for us.
Back to I John 1:9. It says, "If we confess our sins, he is faithful and just and will forgive us our sins and purify us from all unrighteousness."
Here's the same verse in the Amplified version, "If we [freely] admit that we have sinned and confess our sins, He is faithful and just (true to His own nature and promises) and will forgive our sins [dismiss our lawlessness] and [continuously] cleanse us from all unrighteousness [everything not in conformity to His will in purpose, thought, and action]."
I like how the Amplified says it... "continuously cleanse us from all unrighteousness."
I experienced this recently. For me, I had allowed some bitterness to take root in my heart and also some unforgiveness towards some people who hurt me. They were people I trusted which made it even harder.
Finally, I allowed God to come into my bitter and broken heart. The first step for me was forgiveness. Forgiving those that hurt me, asking God's forgiveness and finally forgiving myself.
Then, it felt as if that "clog" between God and I was finally removed! This is when I felt like I wanted to talk to God again through prayer and reading His Word.
---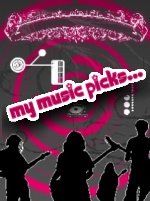 If you are anything like me, it may be hard to forgive yourself because of the depth of regret you have for the things you've done.
This song helps me remember that all those things in the past are history and that those things are in the past... that I'm able to start with a clean slate again. What a relief it is to know God gives second chances.
---

The Forgiveness Cross - Forgiving Others, Asking God for Forgiveness and Forgiving Yourself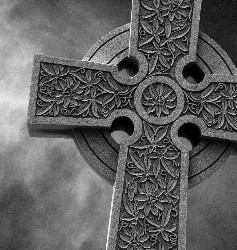 There were three steps I needed to take. If you think about the cross it will help you remember these steps.
First I needed to be willing to forgive those that hurt me. This would be the horizontal part of the cross.
For me, forgiveness did not happen immediately and was not easy. It took time, but I knew this was the first step I needed to take. I wasn't saying that what happened was okay by forgiving, but I was releasing the burden of unforgiveness over to God. He is the ultimate judge and will hold them accountable for what they had done to me.
Here are a few verses about forgiving others: Matthew 6:14-15 "For if you forgive men when they sin against you, your heavenly Father will also forgive you. But if you do not forgive men their sins, your Father will not forgive your sins."
Mark 11:25 "And when you stand praying, if you hold anything against anyone, forgive him, so that your Father in heaven may forgive you your sins."
Read more verses on forgiveness.
There is so much on this topic - there are entire books written on it. If you're really struggling with forgiving someone, please contact me because I want to talk with you and pray for you.
The next step is asking God's forgiveness. This is the vertical portion of the cross.
If you're not sure what to say, Psalm 51 is a prayer of David that you could pray to God asking for forgiveness.
The final step is one we often overlook... it is forgiving yourself. Think about this as the circle at the middle of the cross.

What if You Feel Like You Don't Deserve Forgiveness - You've Messed Up Big Time!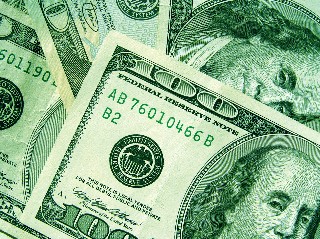 Let's say I have a $100 bill. Would you want it? You bet! You could go to the mall and go on a shopping spree.
Well, let's say I take that $100 bill and step on it, rubbing dirt into it. Would you still want it now?
What if I then took that $100 bill and spit on it. Would you still want it? Has it lost any value? Could you still go on that same shopping spree with it?
It still has the same high value it started with. It is still worth $100 and can be spent in any store.
Did you know that God sees you this same way? No matter how much stuff you've been through, how you've messed up or what has been done to you - you still have the same high value God gave you when He created you.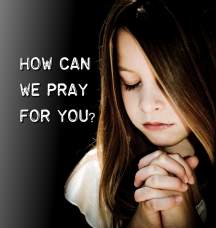 If you've messed up in any area of your life and want forgiveness, it's there for you.
The next step I would recommend is to change directions.
If you are ready to begin connecting with God in a deeper way, check out these four ways to connect with God.



About the Author
Shelley has a heart for teen girls that began from her own journey of finding her true beauty in Christ. She is currently serving God by helping other Christians learn to let their light shine. 

Connect with Shelley online:
More Help for Teen Girls...
| | |
| --- | --- |
| | Shelley and Heather have written a book specifically for teen girls -- and this book could change your life or the life of a teen girl you know...  |