Anorexia Tips
Getting Help
by Melisa Steele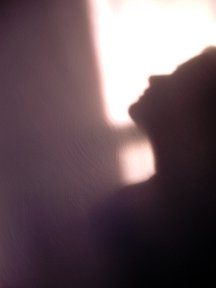 Anorexia tips and help are available! It is possible to recover from anorexia though the road is sometimes long and requires determination and patience.
But please keep in mind that the "Lord will rescue and save you. He will rescue you from the hands of the wicked and redeem you from the hands of the terrible." (Jeremiah 15:20b-21)
Change is a process and it will take time to develop new ways of thinking, behaving, relating and coping.
Anorexia Tips for Getting Help
When treating anorexia, professional help is almost always necessary and treatment is structured and often done in three stages:
Restoring the lost weight
Treat psychological issues that include low self-esteem, distortion of body image & any interpersonal conflicts.
Achieving full recovery
One of the first anorexia tips and things you can do is to recognize that any serious health issues that have developed due to anorexia. Those who have developed medical complications will require hospitalization.
Also, since anorexia is considered a mental condition, counseling is often necessary. A counselor or psychotherapist can help you to identify the fears and feelings that caused you to stop eating, and help you develop a healthier attitude towards yourself and your body. This type of treatment can last up to six months and is sometimes followed by motivational therapy.
During this healing time, it is important to connect or re-connect with God who is your ultimate source of hope and healing.
You may also find that there are past hurts that need healing and unforgiveness in your heart toward others or even yourself. You may also need to ask God's forgiveness in your life. Read more about forgiveness here.
No matter what has happened in your life, realize that it is possible through God's help to change directions.
A nutritional therapist is also a good idea and they can offer support and guidance as well along with helping you learn healthy eating habits. Sometimes keeping a diary of your eating habits is helpful. Always surround yourself with tons of support. Remember you are not alone and you can overcome this!
How to Help Your Friends
If you know someone with anorexia, do not put unwanted pressure or criticism on them because this has the tendency to make things worse. Let them know that you support them and try to encourage them and let them make their own choices. And above all else let them know how much you love them.
You are not alone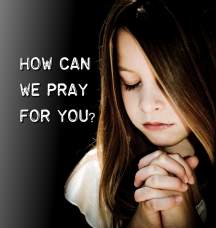 If you or a friend is struggling with anorexia, we want you to know that you are not alone. We would love to pray with you and support you in any way we can. So send us your prayer requests.
You may also want to check out this website www.yourstory.info where others share their stories of struggling with anorexia and overcoming it.



Other Anorexia Articles
National Statistics for Anorexia with Charts

Anorexia symptoms - signs of anorexia
More Help for Teen Girls...
| | |
| --- | --- |
| | Shelley and Heather have written a book specifically for teen girls -- and this book could change your life or the life of a teen girl you know...  |