Emotional Healing Methods
When You Feel Broken Hearted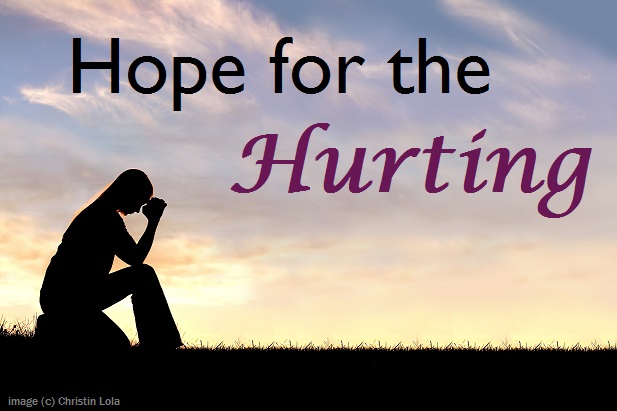 All of us have been hurt at some time in our lives in need of emotional healing methods. Whether it's been a bad break-up, parents' divorce, death in the family, abuse, rejection from friends... we've all been there at one time or another.
There have been several times in my life when I was in need of some emotional healing. I want to share with you some of the things that helped me through some pretty difficult times (death in the family, parents' divorce, sexual abuse, etc.).
I wish there were quick and easy emotional healing methods I could share with you that would give you instant healing. I do believe that God has the power to heal us instantly through prayer, but most of the time He allows us to heal slowly.
Where Do I Start?
Unfortunately, I can't tell you exactly what to do. I wish I could. But, everyone is different and responds differently.
Ultimately, you will need to get in touch with God and ask Him for wisdom on where to start. James 1:5-8 says "If anyone lacks wisdom, she should ask God, who gives generously to all without finding fault. But when she asks, she must believe and not doubt, because she who doubts is like a wave of the sea, blown and tossed by the wind. That girl should not think she will receive anything from the Lord; she is a double-minded girl, unstable in all she does."  (I changed it to feminine)
What Helped Me…
Even though I can't tell you exactly what to do, I can tell you what helped me the most. Here goes…
I would recommend that you start by reading about forgiveness and deciding to change directions.
Then, by working on your thoughts and the "stinkin' thinkin'" that may be going on in your mind. I know I have had a lot of thoughts and beliefs to change (and still do!).
You may also want to spend time thinking about any habits that may have been passed down to you by your family, any generational issues.
And something that has been very powerful in my life is inner healing prayer. If you are interested in learning more about inner healing prayer, contact us.
If you are struggling with certain habits and addictions, I strongly recommend finding an accountability partner or an adult you can trust to meet with and pray with you. It's important to find someone you can trust and I would recommend that your accountability partner be another girl. Things can get fairly messy when you open yourself completely up to a guy.
Finally, you may need to contact a Christian counselor and go through some counseling. There have been a couple times I have really benefited from counseling. It's nothing to be ashamed of...we all have times in our lives where we are in need of some extra help and support.
Healing is Possible
Whatever you are going through, it's important to know that Jesus has the power to heal you. Send us your prayer request and we will pray for you.
Matthew 4:23
"Jesus went throughout Galilee, teaching in their synagogues, preaching the good news of the kingdom, and healing every disease and sickness among the people."
Luke 6:19
"and the people all tried to touch him, because power was coming from him and healing them all."
Luke 9:11
"He welcomed them and spoke to them about the kingdom of God, and healed those who needed healing."
Matthew 8:7
"Jesus said to him, 'I will go and heal him.'"
Matthew 8:16
"When evening came, many who were demon-possessed were brought to him, and he drove out the spirits with a word and healed all the sick."
Matthew 12:20
"A bruised reed he will not break, and a smoldering wick he will not snuff out."
Luke 4:18-19
"The Spirit of the Lord is upon me, because he hath anointed me to preach the gospel to the poor; he hath sent me to heal the brokenhearted, to preach deliverance to the captives, and recovering of sight to the blind, to set at liberty them that are bruised, to preach the acceptable year of the Lord."
Learn ways to Connect with God.



About the Author
Shelley has a heart for teen girls that began from her own journey of finding her true beauty in Christ. She is currently serving God by helping other Christians learn to let their light shine. 

Connect with Shelley online:
More Help for Teen Girls...
| | |
| --- | --- |
| | Shelley and Heather have written a book specifically for teen girls -- and this book could change your life or the life of a teen girl you know...  |
 More Books by Shelley
Healing for the Broken Hearted

Practical steps you can apply to your life to receive healing emotionally and spiritually. Please do not feel like you need to do every single step that I share with you. Instead, I encourage you to pray and ask God for wisdom. Ask Him to show you which specific steps you should take on your path to healing, and then, take that first step.
Trusting God When Bad Things Happen

When bad things happen, what is your reaction? Do you trust God even when you don't understand? 



Return from Emotional Healing Methods to Teen Beauty Tips Homepage