Free Lesson Plans on Self-Esteem
Self-Esteem for Girls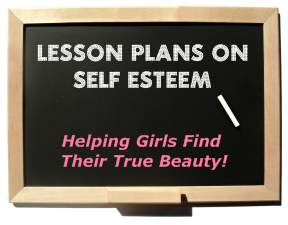 Looking for biblical lesson plans on self esteem for girls? Download my free resources including a Bible study outline, handouts and videos. Also get links to other great resources!
Self-esteem for girls is a growing issue, especially with the strong influences of the media. It's time to challenge teens to look deeper past the shallowness of what the media has to offer.
I am willing to share some of the resources I use in my "Find Your True Beauty" talk with you to use in your lesson plans on self esteem. Maybe you could share with your school, your youth group, your Sunday School class or in other settings. The important thing is that you listen to God and then obey what He tells you to do.
I have a burden for every teen girl to hear this message. But, unfortunately I can't be everywhere. So, if you also have a burden to share this message, then check out Shelley's resources, including some of her handouts and the videos she's created.
Why are we giving these resources away? Matthew 10:8 says, "Freely you have received, freely give." It also says in Acts 20:35, "Remembering the words the Lord Jesus himself said: 'It is more blessed to give than to receive.'"
Fill out the form below and you will be redirected to the download page.
You can also download my book for free here or get access to our free teen devotionals here. 



About the Author
Shelley has a heart for teen girls that began from her own journey of finding her true beauty in Christ. She is currently serving God by helping other Christians learn to let their light shine. 

Connect with Shelley online:
Return from Lesson Plans on Self-Esteem to Teen Beauty Tips Homepage