Dealing with Gossip
(Part 2)
Are You a Gossip Girl?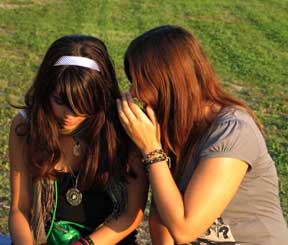 In part one of this article, I walked you through how I found out I was a gossip girl, and what God's Word says about gossip. You can read that here. In this post, I want to share how the Bible says we should deal with gossip.
Ephesians 4:29 Tells Us How We Should Be Dealing with Gossip.
"Do not let any unwholesome talk come out of your mouths, but only what is helpful for building others up according to their needs, that it may benefit those who listen."
Pretty self explanatory, right?
Only what is helpful for building others up
To benefit those who listen
We need to ask ourselves, does this piece of information help build someone up? Or does it tear them down? Am I saying it to make myself look better than the other person or because I want to encourage them? Is it really beneficial to the other person or does it pull them into the drama, the negativity and being critical?
But, How Do We Follow the Wisdom Given to Us in Ephesians 4:29?
In order to answer that question, let's look at the verse in context of what it was written...starting with a few verses earlier, verses 22-24.
"You were taught, with regard to your former way of life, to put off your old self, which is being corrupted by its deceitful desires; to be made new in the attitude of your minds; and to put on the new self, created to be like God in true righteousness and holiness."
The Good News is We Don't Have to Do it in Our Own Strength!
God will empower us by giving us a new nature, his Spirit, Christ living in us to be different and do differently than those around us.
The New Living Translation says, "Throw off your old sinful nature and your former way of life, which is corrupted by lust and deception. Instead, let the Spirit renew your thoughts and attitudes. Put on your new nature, created to be like God—truly righteous and holy."
The Amplified version says, "Strip yourselves of your former nature [put off and discard your old unrenewed self] which characterized your previous manner of life...And be constantly renewed in the spirit of your mind [having a fresh mental and spiritual attitude]. And put on the new nature (the regenerate self) created in God's image [Godlike] in true righteousness and holiness."
What are we to do with our old nature, our gossip girl?
Put off
Throw off
Discard
Strip ourselves of
What are we to do instead of giving in to our gossip girl?
Let the Spirit renew our thoughts and attitudes
Be constantly renewed in our minds
Have a fresh mental and spiritual attitude
Put on our new nature
It's not about a self-improvement program, where I try to make myself better by not gossiping.
But, instead, it's about a self-replacement program, where I get rid of my old nature (sin nature) and replace it with my new nature (Jesus living in me, empowered by the Holy Spirit).
Where Do My Words and the Gossip I Tend to Fall into Originate?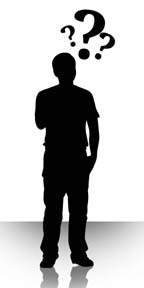 I believe it all starts with the things I think about and meditate on.
Instead of thinking constantly about the negative in every situation and being critical of the people around me, what should I do?
Philippians 4:8 gives us some ideas...
"Finally, brothers, whatever is true, whatever is noble, whatever is right, whatever is pure, whatever is lovely, whatever is admirable—if anything is excellent or praiseworthy—think about such things."
What Should We Do When We're Frustrated with Someone and Need to Talk it Out?
I don't know about you, but I'm a verbal processor. Sometimes I just need to "talk it out."
I heard Beth Moore say one time that the best thing to do when we are angry or frustrated with someone is to go "tattle tale to Jesus." Tell him all about it. Pour out your heart to Him.
"Trust in Him at all times, O people; pour out your hearts to Him, for God is our refuge." Psalm 62:8
Start a journal and pour out your heart to God that way. Or pray out loud....go somewhere that no one else can hear you.
And when with others, we should be quick to listen and slow to speak. When we do speak, let's say things that build others up and will benefit those who listen. May our words nourish many! (Proverbs 10:19,21)
The Bottom Line?
"May the words of my mouth and the meditation of my heart be pleasing in your sight O Lord my Rock and my Redeemer." Psalm 19:14



About the Author
Shelley has a heart for teen girls that began from her own journey of finding her true beauty in Christ. She is currently serving God by helping other Christians learn to let their light shine. 

Connect with Shelley online:
More Help for Teen Girls...
| | |
| --- | --- |
| | Shelley and Heather have written a book specifically for teen girls -- and this book could change your life or the life of a teen girl you know...  |
What Do You Think About Gossip?
What do you think? Do you tend to cross the line between sharing information and gossiping? What are some ways you think we can address this issue?

What Others Have Said About Dealing with Gossip
Click below to see contributions from other visitors to this page about gossip...




Return from Dealing with Gossip to Teen Beauty Tips Homepage