Ford or Lamborghini?
How are you Advertising Your Body?
Let's start off testing your knowledge of vehicles.
Do you know what this is a picture of?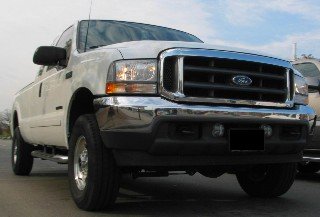 A Ford truck, right?


My husband and I used to have a Ford Ranger Truck, it was a great vehicle. But, overall, a Ford truck is a fairly economical vehicle. For this illustration, I will say it is in the cheaper car market.

There are many other brands in this cheaper car market. Can you name some?
Chevy
Mazda
Dodge
Nissan
Mitsubishi
Toyota
etc.
You get the idea, right?

Well, because there are so many other cars in this cheaper car market competing for the same buyers, the Ford truck has to advertise. So, you'll see advertisements in the newspapers, radio ads and TV commercials. You might see an ad like this, "Blowout Prices on Ford Trucks at Bob's Corner Lot. Lowest Prices of the Year - Hurry in Today!"

**Note** This illustration below is not complete. It should merely encourage us to rethink how we advertise our bodies.

We live in a culture that encourages girls to advertise in a cheap way in order to attract the attention of guys with their bodies. Role models like Brittney Spears, Jessica Simpson, Paris Hilton, etc. also encourage this type of "advertising".

Just like a Ford truck has to advertise, you may feel the need to "advertise" your bodies because you're competing against all the other girls in the "cheap car market" to attract those "cheap buyers." Those cheap buyers are those boys who are interested in "looking under the hood", taking you for a test drive and then eventually trading you in for a newer model.


Is that all there is? No. Check this out...


Do you know what this is a picture of?
It's a Lamborghini.


A car that runs for around half a million dollars and is in what I'll call the classy car market. This includes other cars like the Ferrari and Rolls Royce.

By the way, have you ever seen an advertisement in your local newspaper for a Lamborghini? Probably not. Because if you have enough money to buy a Lamborghini, you know where to find one. They don't need to advertise.

Just like a Lamborghini, if you are in the "classy car market" you won't feel the need to advertise your body to all the potential classy buyers. You may have to wait a little while, but when the right buyer comes along, you will be glad you did. Because the classy car buyers treat their cars with respect and usually own them for a lifetime.

This is the type of beauty God desires for you, an inner beauty that will attract a guy that loves you for who you are and treats you with the upmost respect.


Which Type of Buyer Do You Want to Attract?
I think deep down most of us want to attract a guy that loves us for who we are and treats us with the utmost respect. We want to attract someone who has chosen us over all the other girls in the world and wants to be with us for a lifetime—in a committed relationship called marriage.


How Will You Choose to Advertise?

It's time to look at yourself and decide how you have been advertising your body.
Are you advertising in the "cheaper car market," like a Ford, to attract the "cheap car buyers" or in the "classy car market," like a Lamborghini, to the "classy car buyers?"
Are you compromising your standards and allowing guys to look under the hood and take a test drive in order to be in a relationship now? Or are you waiting patiently for that "classy car buyer" who will cherish you and treat you with respect?


Be a Lamborghini
I encourage you to be a Lamborghini. Even if you've been advertising in the cheap car market, like I was, it's never too late to change.

And plus, I've never seen or heard of a Lamborghini in a junk yard. And yet you'll see hundreds of Ford trucks. Why? The classy buyers take care of the Lamborghini's while the Ford truck is used, abused and then discarded for the latest model. How do you want to be treated? It's something worth thinking about. 
In Heather's words, we should choose to be treasures, not transportation. It's not about which vehicle we like best, it's about the type of guys we want to attract. Do we want them to think we are just another car on the lot, or one in a million?


Want ideas of how to dress like a lamborghini? Check out these fashion secrets!





About the Author
Shelley has a heart for teen girls that began from her own journey of finding her true beauty in Christ. She is currently serving God by helping other Christians learn to let their light shine. 

Connect with Shelley online:
More Help for Teen Girls...
| | |
| --- | --- |
| | Shelley and Heather have written a book specifically for teen girls -- and this book could change your life or the life of a teen girl you know...  |
Other Articles!
Modest Swimwear

Teen Fashion Tip - My Edition of "What Not To Wear"

Share your fashion secrets!

The secret weapon for fashion...




Return from Ford or Lamborghini to Teen Beauty Tips Homepage