The Story of My Life
Part 2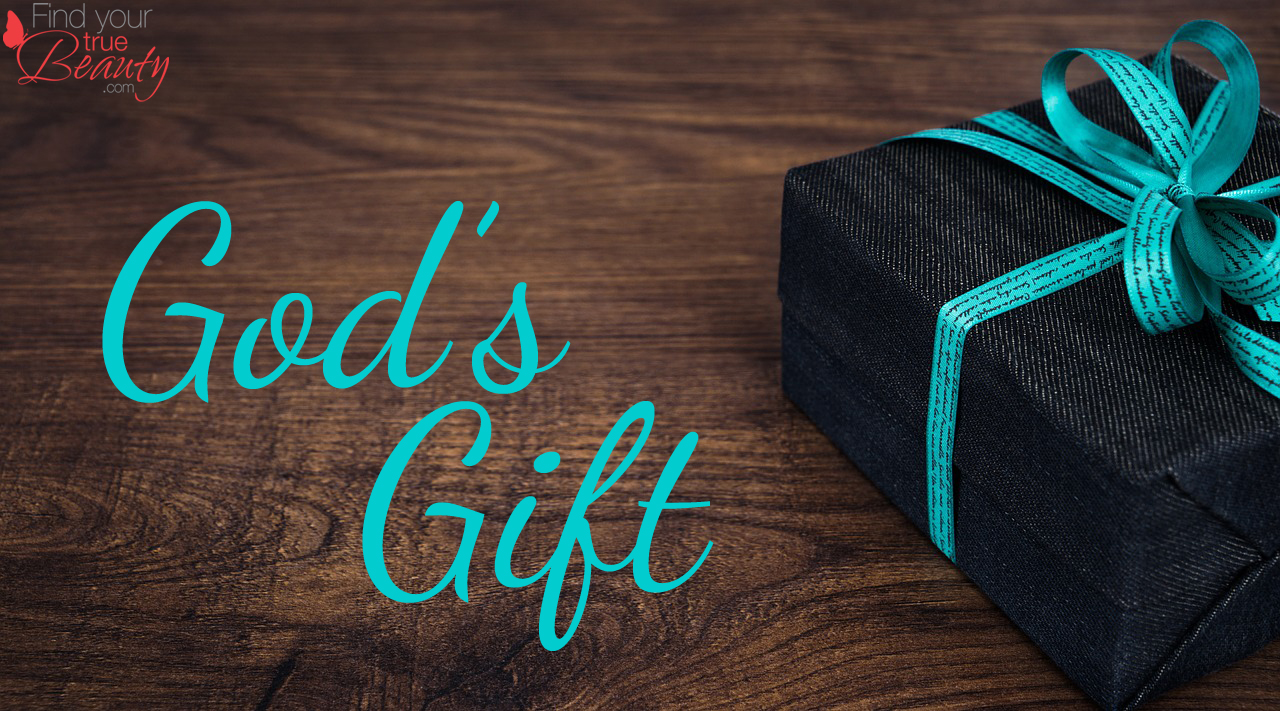 In a past post, I shared much of my own story. The story of my life started when I was super young, but it ultimately led me to Jesus. To fully understand this post, read part one first here.
God's Gift
I love how the Good News Translation words Romans 3:23-24. It says, "everyone has sinned and is far away from God's saving presence. But by the free gift of God's grace all are put right with him through Christ Jesus, who sets them free."
We all have sinned. We will all sin again. But God sent His Son, Jesus into the world to pay the price for our sins, so that we could be forgiven and free.
This isn't one of those gifts that you smile at, say a polite 'thank you,' and then set it on a shelf to be forgotten. We've all gotten those, right? This is more like a gift that rocks your world. Jesus comes into your life and lives it with you each and every day. Can you imagine what that would be like? Having Him with you changes everything. It changes your perspective. You still have the same life, the same family, the same bills, the same struggles, but there is someone there helping you through it.
A few weeks ago, our pastor spoke about what it means to be a Christian. He said that the difference between Christians and non-Christians isn't what we know. It isn't how good we are. It is what God has done for us and in us. When we begin a relationship with Jesus, it changes us. It's less about religion than it is falling head over heels in love with Jesus. Have you ever been in love?
Or have you ever seen a couple that was just totally in love with one another? They want to spend time together. They care about what the other one is thinking. It brings a smile to their face just to hear from the other person. That's what having a relationship with Jesus looks like. It's a romance story where you know there will be a happy ending.
And best of all?
We know that even on the days when everything seems to be falling apart. Where it seems like we have failed in every possible way. We know Jesus is there with us, and because our righteousness comes from Him and not ourselves, we are still right where we need to be with God. Jesus has us covered.
Our pasts have brought us to where we are today, but where we go from here is our choice.
Because of Jesus
My life up to now, whether I was a victim or a villain, is the story of Jesus. Jesus loved me through all of it and considers me righteous despite of it. And the really awesome thing is, whether you see it or not, that's the story of your life, too.

Each of the experiences I shared in my last post were enough to knock me off my feet. And they were just a handful of obstacles from my life. I could have shared countless more. But because of Jesus, I was able, I am able, to get back up time and again. I can dust myself off and keep moving forward. Not because I am a strong woman (I'm not), but because of Christ.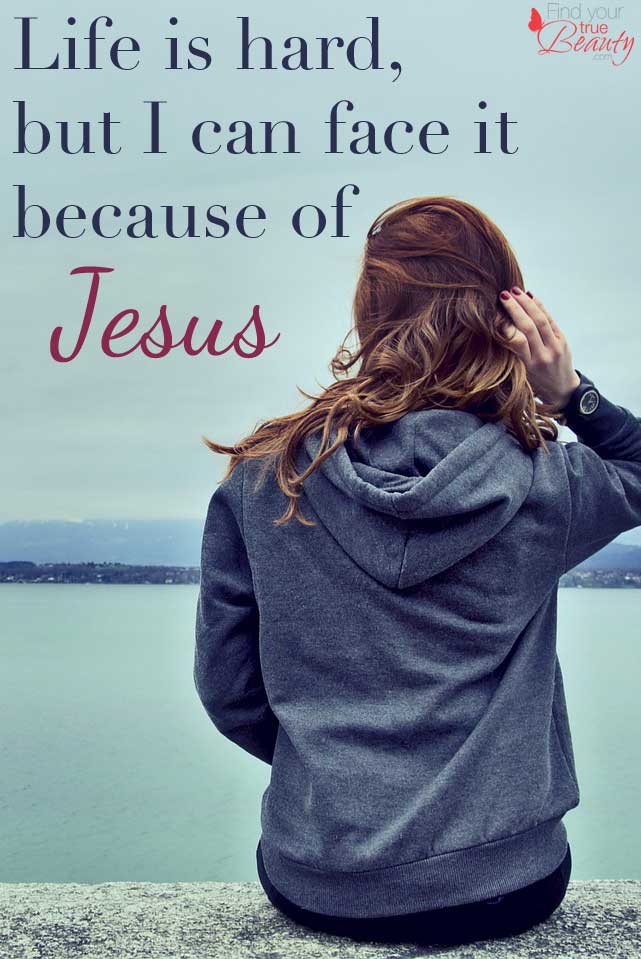 My strength comes from knowing that this world is not all there is, and it's not about me. No matter what happens in life, I know that Jesus is King. And I know my purpose is to honor Him.

Life is hard, but I can face it because of Jesus.
Because of Jesus, I know that I am not alone. God's Word tells me that everyone who believes in Jesus is part of His family. Those feelings I had in my 20's about not belonging? Those feelings were real, but they were based on a lie. It's a lie that Satan would love for all of us to believe, but simply isn't true.
If you believe that Jesus died for your sins, and you have a relationship with Him, then you belong. I belong. I am still younger than all the other moms with kids the age of mine. I lead a Bible study at my church and I am the youngest one there. I may be older than you, or I may not, but age doesn't matter. All that matters is Jesus.

I have just a couple more Bible verse for you. The first is a quote from Jesus and it's found in John 10:10. He said, "The thief comes only to steal and kill and destroy. I came that they may have life and have it abundantly."
The second is from John 16:33 where He said, "I have said these things to you, that in me you may have peace. In the world you will have tribulation. But take heart; I have overcome the world." There are many things that try to bring us down: people, habits, situations, but Jesus came so that we could have more than the trials of this world. 
He came so that no matter how hard life gets, we would know that we are not alone. He came so we could have hope. His love and that hope have completely changed my life.
Do You Know My Jesus?
If you have any questions about starting your own relationship with Jesus, I would love to chat with you. You can find out more about beginning a relationship with Jesus and contact me on this page.
How Do You Mesh Real Life & Jesus?
If you already know Jesus and you're asking the same question I asked about how to mesh real life with Jesus, come back next week to find out how I did it.
---
About Heather Hart
Jesus, books. flowers, flip-flops, chocolate, and coca cola - those are a few of Heather's favorite things. She doesn't have it all together, but she's okay with that because she knows Christ has her covered when she fails. Her hope is that while she is struggling through this thing called life, she is pointing others towards Jesus along the way.

     Connect with Heather online: