Thankful Quotes
Things to Be Thankful For Today!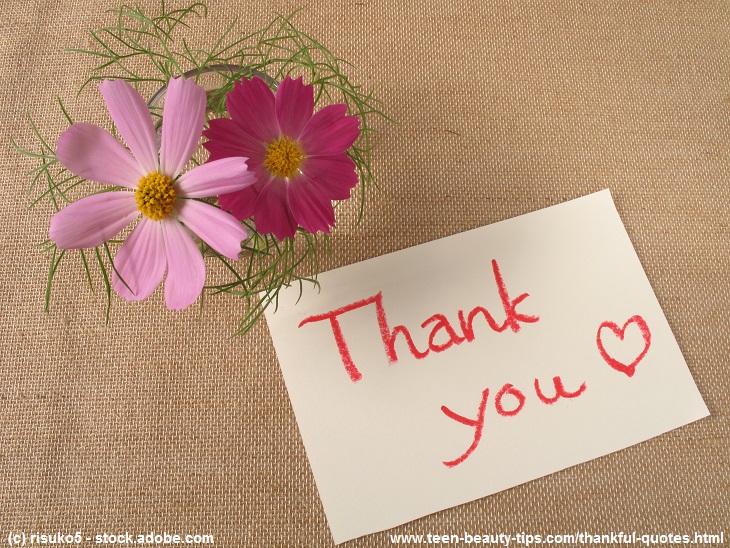 Here are some thankful quotes... and some things to be thankful for. Share what you are thankful for today!
List of Thankful Quotes
"I awoke this morning with devout thanksgiving for my friends, the old and the new." ~ Ralph Waldo Emerson
"I am thankful for laughter, except when milk comes out of my nose." ~ Woody Allen
"Who does not thank for little will not thank for much." ~ Estonian Proverb
"Gratitude is the sign of noble souls."  ~ Aesop
"The unthankful heart... discovers no mercies;but let the thankful heart sweep through the day and, as the magnet finds the iron, so it will find, in every hour, some heavenly blessings!" ~ Henry Ward Beecher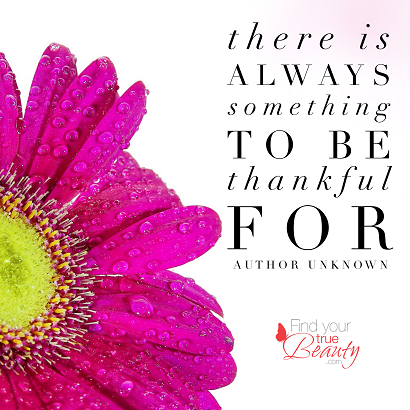 "Some people are always grumbling because roses have thorns; I am thankful that thorns have roses." ~ Alphonse Karr
"I think I learned to appreciate and treasure each day, because you don't know how many you're going to be given." ~ US Supreme Court Justice Sandra Day O'Connor
"When I started counting my blessings, my whole life turned around." ~ Willie Nelson
"It is impossible to feel grateful and depressed in the same moment." ~ Naomi Williams
"The best and most beautiful things in this world cannot be seen or even heard, but must be felt with the heart." ~ Helen Keller
Thankful Quotes from the Bible
"Enter his gates with thanksgiving and his courts with praise; give thanks to him and praise his name." ~King David (Psalm 100:3)
"Give thanks to the LORD, for he is good; his love endures forever." ~King David (Psalm 107:1)
"But thanks be to God! He gives us the victory through our Lord Jesus Christ." ~ Apostle Paul (I Corinthians 15:57)
"Rejoice in the Lord always. I will say it again: Rejoice! Let your gentleness be evident to all. The Lord is near. Do not be anxious about anything, but in every situation, by prayer and petition, with thanksgiving, present your requests to God. And the peace of God, which transcends all understanding, will guard your hearts and your minds in Christ Jesus." ~ Paul (Philippians 4:4-7)
"Give thanks in all circumstances; for this is God's will for you in Christ Jesus."  ~ Paul (I Thessalonians 5:18)
Things to Be Thankful for Today
I've heard that if you write out five things you are thankful for each day, it can change your entire outlook on life. And I tried it! I kept a notebook by my bed and began to write out each day things to be thankful for today... no matter how big or how small.
And it changed my perspective.
It's so easy to focus on the negative things in life, the things that are going wrong. But, it takes an intentional effort to focus on the positive things in our lives.
Is your glass "half empty or half full" today? Choose to see how your glass is half full today!




About the Author
Shelley has a heart for teen girls that began from her own journey of finding her true beauty in Christ. She is currently serving God by helping other Christians learn to let their light shine. 

Connect with Shelley online:
Take the Challenge
Join Shelley Hitz in her 21 Days of Gratitude Challenge and let God transform your life.

Spend 21 days reading scriptures that point towards God's view of thankfulness, and actively choosing a life of gratitude. Each day has a devotional, scriptures, and action steps.

Also available as a Paperback
with gratitude stories and prayers
What are you thankful for today?
It could be something as small as the ability to breathe. Or it could be something big like being given a new car today.

Let's share with each other and be encouraged as we thank Jesus for something He has given us or done for us today!
More Thankful Quotes: What Others Have Said
Click below to see contributions from other visitors to this page...