Stress Relaxation Techniques
Tips for Reducing Stress
Stress Relaxation Techniques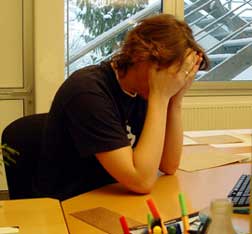 We all have times where we need some stress relaxation techniques to help us make it through the day. Most likely, if you've found this article, it is because you have some kind of stress going on in your life.
So, how do you deal with it?
Tips for Reducing Stress: Journaling
One way that has been helpful to me is journaling. I don't consider myself someone who loves to journal and always resisted it. But, when I truly got desperate enough for a change in my life, I found that journaling was very life-giving and transformational to me.
Here is a journaling guide I've used in the past to help me. You may need help from a pastor or mentor to help you work through it. Prayers that Heal the Heart
Tips for Reducing Stress: Prayer
Sometimes I just don't have the words to pray. I'm too overwhelmed and numb with emotions or too tired or too much in the thick of the spiritual battle. Sometimes you just need someone to pray for you. And we will do that.
But, it's also important for you to "pour out your heart" to God (Psalm 62:8). I have found a prayer by John Eldridge called the "Daily Prayer" that helps me pour out my heart to God and prepare for the spiritual battle I will face that day. It's not "magic" and it is not a mantra to be repeated over and over. It is simply one man's prayer, connecting with the God of the universe.
Read the original "Daily Prayer" here.
Click here for the extended version.
Submit your prayer requests here
Tips for Reducing Stress: Connecting With God
Stress relaxation techniques can help. But ultimately it really comes down to connecting with God and allowing him to help you. It all starts with a surrendered heart.
Are you in a place where you are surrendered to God's will for your life? Jesus prayed, "Not my will but yours be done," in the garden right before he was betrayed, falsely accused and crucified on a cross for a crime he did not commit. He surrendered to the bigger picture of God's plan for his life.
You may not understand it all right now. You may be asking God WHY?? and may feel angry and confused. In times like those in my life, I came to realize that there was a much bigger picture than I could see. I could just see one piece of the puzzle God was creating with my life. What I could see didn't make sense.
One such time in my life was when my dad was assaulted and in a coma for almost 6 weeks. I went through a range of emotions. It was difficult.
You can read all about it in my book, Finding Hope in the Midst of Tragedy. But what it comes down to is that, eventually, I surrendered to God's plan. Willingly. Not out of obligation, but because I trusted Him.
Not sure how to connect with God? Find out more here
Don't have a relationship with Jesus, but would like to know more?Take this quiz
Tips for Reducing Stress: Remember This Too Shall Pass
Charles Stanley made this comment about Job 1:
"There is a limit to adversity. It will come to an end. One woman quoted to me a favorite Bible phrase of hers: 'and it came to pass.' She said, 'Just think – it came to pass. It didn't come to stay!'
Remember that today's troubles are just that: today's troubles. A season of trouble is just that: a season of trouble. Crises pass. Circumstances change. Situations evolve. God works in and through adversity to bring it to an end, according to His timetable."
Get our free devotions specifically for coping with stress here.
Praise You in This Storm by Casting Crowns
This song has touched me as I've dealt with the crisis in my family.



About the Author
Shelley has a heart for teen girls that began from her own journey of finding her true beauty in Christ. She is currently serving God by helping other Christians learn to let their light shine. 

Connect with Shelley online:
More Help for Teen Girls...
| | |
| --- | --- |
| | Shelley and Heather have written a book specifically for teen girls -- and this book could change your life or the life of a teen girl you know...  |
Share Your Tips for Reducing Stress
When you are going through a difficult time, it's good to know you are not alone. This is a place to help and be helped. So, please give your advice and encouragement on what has helped you manage your stress.

God is able to help us deal with the stresses that come into our lives and one way He does that is through supporting each other and praying for each other.
What Other Have Said...
Click below to read others submissions
Get Active

Go for a walk, run, bicycle ride, swim, whatever you enjoy. Physical activity releases endorphins, feel good hormones, while minimizing the effects of …



Return from Stress Relaxation Techniques to Teen Beauty Tips Homepage