Thank you for purchasing"Mirror Mirror MP3 Audio Book"
**Please note:**
Your credit card statement will show a
charge from ClickBank(ClkBank*com download)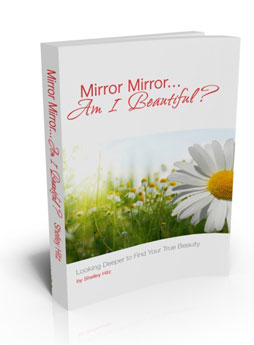 Important

Pre-Download

Notes
These download instructions have been tested many times and have been used successfully by hundreds of people using hundreds of different computer configurations.
The primary reason why roughly 3% of buyers experience download problems is that they don't take the time to read and follow the instructions included on this page.
The KEY to not losing your place during the download process is to Save the file as soon as you download it and then use the "Back" button on your browser to bring you back to this page to continue with the download.
BE PATIENT. Some of the files are relatively large (i.e. over 1 MB) and can take anywhere from 15 seconds to 3 to 4 minutes to download, depending on your data transfer speed (modem), and the speed and memory of your computer.
If your computer has limited memory resources, it is a good idea to shut-down as many programs and close as many open windows as possible before downloading. This will accelerate the downloads into Adobe Reader and MS-Word.
Relax, take your time, and just follow these instructions. The entire download process takes less than 10 minutes.
Mirror Mirror...Am I Beautiful Audio Book MP3 Downloads
Right click and choose "save as" to save to your computer.
BONUSES
Mirror Mirror...Am I Beautiful Ebook
Mirror Mirror PDF Download Here
Bible Study Leader's Guide for Teen Girls
Download the bible study leader's guide for teen girls here!
Handouts for Teen Girls Bible Study
Download the handouts for teen girls here!
Bible Study Leader's Guide for Moms
Download the bible study leader's guide for moms here!
You're Beautiful MP3 by Mel Kamin
Mela Kamin is offering her song to you - "You're Beautiful" MP3 - to help you find your true beauty in Christ.
---
Questions or Problems?
If you experience a download problem not coveredby the above Download Instructions,DON'T PANIC.
You can reach me at 1-800-230-4390
Or, you can send an e-mail toshelley@teen-beauty-tips.com.
Normally I'll get back to you with a solution within 24 hours.