Christian Advertising
A Different Approach
Your Unique and Valuable Site Sponsorship Opportunity with Teen-Beauty-Tips.com
Looking for effective Christian advertising for your business, company, organization or product?
Then, you might be interested in a partnership with Teen-Beauty-Tips.com. Not only will you receive exposure to thousands of targeted potential customers each month, but you will also be able to support a growing ministry that is reaching teen girls from around the world.
It's Truly a WIN-WIN-WIN Situation:
Your company gets exposure to thousands of targeted potential customers every month.

Teen-Beauty-Tips.com is able to continue to provide free Biblical resources in relevant topics for teen girls.

Teen girls, parents, youth group leaders and teachers are impacted as they utilize these resources in their own lives and communities.
Here is an E-mail We Received...
"I can honestly say I have no one in my life to help guide me and help me make these hard decisions. I'm a child and I know this and I don't know what to do. I ran across your website looking for help. It helped me sooooo much and I cried saying I wish I had someone like you in my life! You are great and I'm happy girls have you to count on." --13 year old teen girl
Ask Yourself This Question
Is our mission of helping teen girls find their true beauty in Christ something you believe in and want to support?
If so, read on...
Why "Advertise" with Teen-Beauty-Tips.com?
Typically, many faith-based companies have a budget set aside for Christian advertising to bring in new customers. And many times that Christian advertising comes in the form of print media: magazines, newspapers, billboards, etc.
However, times are changing. The internet is now the primary source of information for many of your potential customers... including Christian teen girls, godly parents, Church youth group leaders and Christian teachers. By partnering with Teen-Beauty-Tips.com you will reach a targeted audience of both teens and adults. It's a different, but effective approach to traditional Christian advertising.
And, amazingly, the traffic at Teen-Beauty-Tips.com continues to grow. Any success of this website, we credit directly to Jesus, who has led us every step of the way. As the website climbs to the top of the search engines, Christ is able to impact more and more lives with His Truth.
The 2010 traffic stats for Teen-Beauty-Tips.com (as of 12/14/10)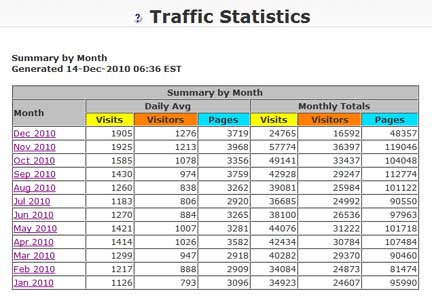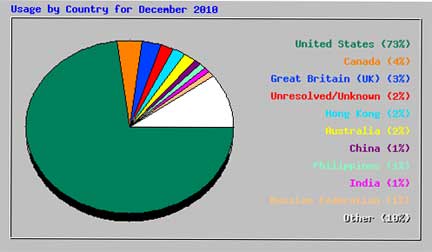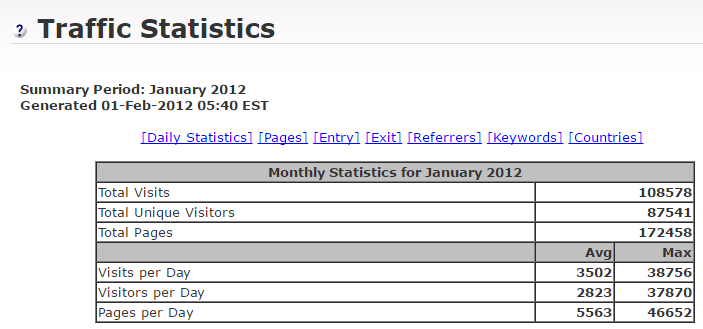 Therefore, When You Partner with Teen-Beauty-Tips.com, You Can Reach:
Over 30,000 unique visitors per month (and growing)

Over 170 different countries, over 70% from the United States

Over 1.1 million page views for 2010
However, This Website is Not Primarily About Numbers, But About Changing Lives
And that will never change. In 2007, this website was birthed out of a very difficult season in Shelley's life. It literally felt like an "earthquake" had happened and she almost walked away from everything... her faith, her marriage, her family.
But, Jesus rescued her. He brought her through a path of forgiveness, healing and transformation. She felt as if she couldn't help but share what Christ had done in her life. Kind of like a great shopping deal that you find and feel like you want to tell all your friends.
Much of this website is her story of transformation, but is now becoming a place where teen girls also share their stories... a place to help and be helped.
And it will stay that way. That's why we have never added traditional "Christian Advertising." This is not a commercial website, therefore the sponsorship opportunities are limited.
Teen-Beauty-Tips.Com seeks a small number of quality partners who want to create WIN-WIN-WIN promotional partnerships between you, our visitor and Teen-Beauty-Tips.com.
Why Limit Partnerships?
We believe in quality partners, not just quantity... and in building relationships with our partners, not just selling or giving advertising to anyone who knocks.
Sponsorship Opportunities and Rates
Teen-Beauty-Tips.com is accepting a limited number of sponsorships for Christ-centered businesses, companies, organizations, and ministries. You must truly have an excellent product or service. Teen-Beauty-Tips.com will not work with any company that does not offer something of value to our visitors.
While some site sponsorships are paid, many are based on a commission system, trade agreement, or other arrangement. My goal isn't to charge you to connect teen girls with the resources they need. So if you have a resource you think would benefit our audience, please don't hesitate to reach out.
Contact me by completing the form below. Together, we can build a relationship that...
brands your business with over 1.1 million page views in 2010 (and continues to grow)

-and-

advertises your product directly to thousands of your prospective clientele each month.



Return from Christian Advertising to Teen Beauty Tips Homepage