Do you ever look in the mirror and ask:


Am I Beautiful?
As girls, we want to be found beautiful.
There is a longing in our hearts that stems from when we were small.
And in a Pinterest-perfect, Instagram-worthy world, it seems more important than ever. 
When we look in the mirror and we don't see the perfection we are looking for, it's easy to feel like we will never measure up.
Our hair, our weight, our clothes, our face... we feel like our beauty is defined by our reflection.
Well Girls, It's Time To Look Deeper...
In a world that idolizes outer beauty, we want to invite you to take a deeper look and discover your true beauty. 
My name is Heather Hart and I have partnered with Shelley Hitz to bring you our newly updated and expanded book:
Mirror Mirror... Am I Beautiful?
Get practical, real-life, biblical advice for the issues you deal with every day...

Body Image. Beauty. Fashion. Sex. Dating. Self-esteem. Social Media. Relationships. And more.
Will You Dare To Look Deeper?
If you do, you will find that there is so much more.
More than what your mirror has for you.
More than what Hollywood and the media has for you.
More than what any guy can give you.
When you look deeper, you'll find true satisfaction, true beauty and true intimacy waiting for you. Jesus is inviting you to take this journey with Him.


Will You Accept?


Step #1: Buy the Book
Step #2: Enter to Win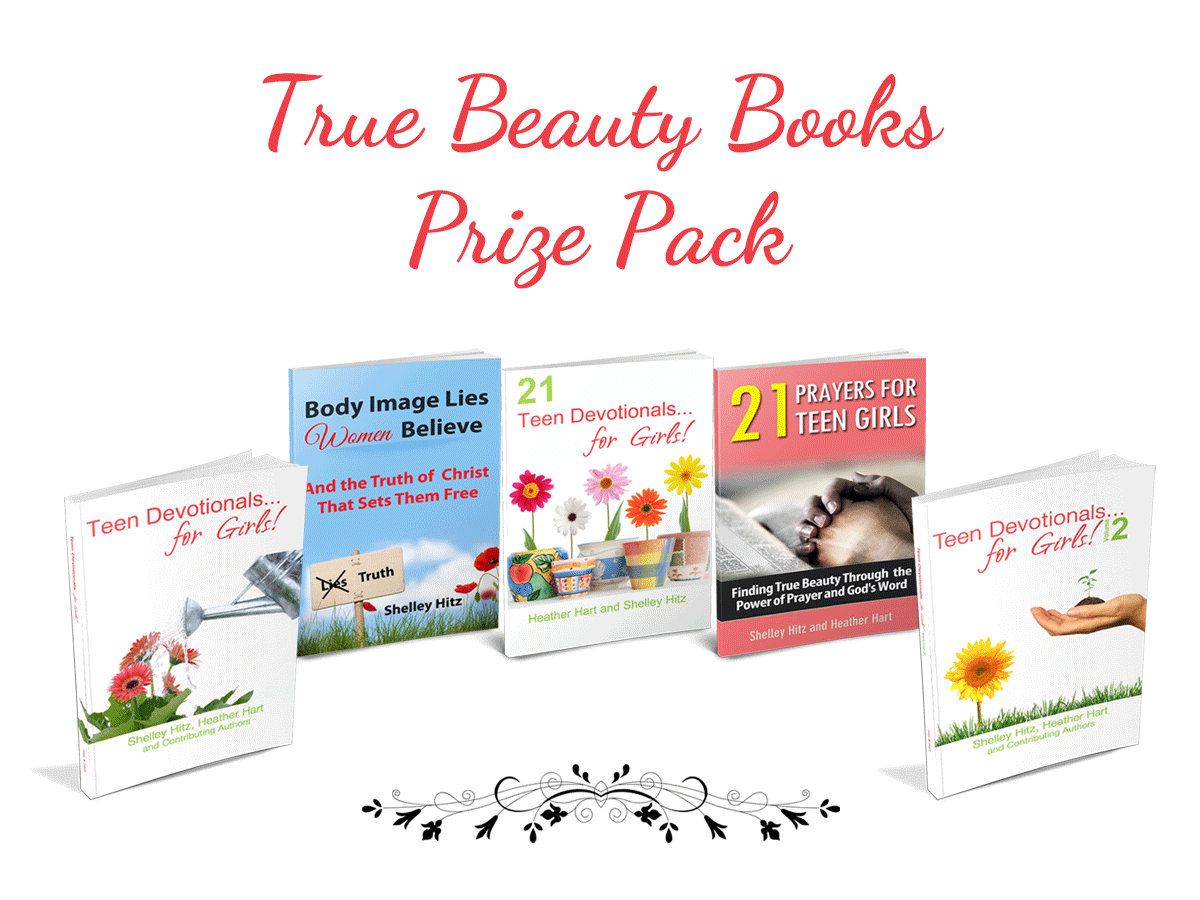 Enter to win all 5 of these paperback books when you purchase our book, Mirror Mirror... Am I Beautiful? during the launch December 8th-10th, 2016. 
Buy the book above, then come back and enter your Amazon order number in the form below to log your entry and open up options for additional entries.
* Giveaway open to US residents only. Winner must respond within 2 business days to claim their prize and provide their mailing address. Always make sure you have your parents permission before giving out your address online. 
a Rafflecopter giveaway
Step #3: Download Your Bonus Coloring Book
Enter your info below to get your coloring book delivered via email:
Offer Ends 12/11/16
Step #4: Tell Your Friends
Use the buttons below to share this page with your friends, or let them know they can visit TrueBeautyBook.com to find out more.
Optional: Get The Leader's Guide
| | | |
| --- | --- | --- |
| | | Are you a youth leader, parent, or teen who is interested in leading a group of girls through the book, Mirror Mirror... Am I Beautiful? Pick up a copy of the leader's guide to get practical advice and fun activities to use when leading your group through this study. |
What's New in the Second Edition?
Heather's Story has been added throughout the book for an additional perspective.

There's an all new chapter on social media.

Statistics and facts have been updated wherever possible.

New layout and design.

Updated Bible study guide.
Oh! And we've wrapped it all up with a fun new cover.
Here's what is being said about the second edition:
"Shelley and Heather offer great, no holds barred, advice to young girls. I wish I had a copy of this book when I was still teaching high school girls. So many of them came to mind a teaching high school girls. So many of them came to mind as I was reading this book. Thank you for sharing this work with me."
~ Adele Brinkley, Editor of Mirror Mirror... Am I Beautiful? 
About the Authors
Shelley Hitz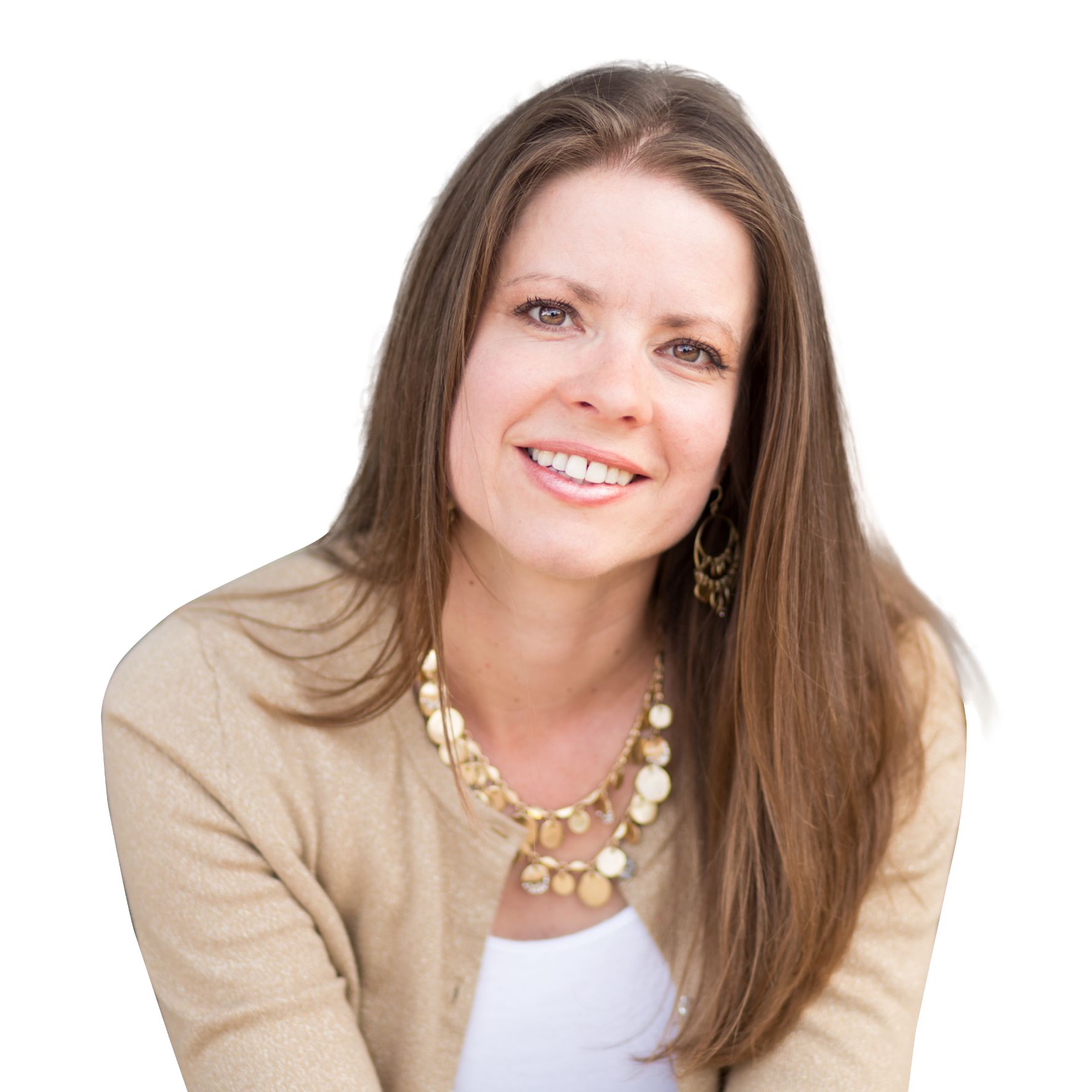 Shelley is an ordinary girl, with struggles just like you. And yet, God is doing extra-ordinary things through this "jar of clay." 2 Cor 4:7 says, "We have this treasure in jars of clay to show that this all surpassing power is from God and not from us."
Shelley has a heart for teen girls that began from her own journey of finding her true beauty in Christ. She is the founder of, FindYourTrueBeauty.com, where thousands of girls are reached each month around the world with God's truth. Her openness and vulnerability as she shares her own story of hope and healing will inspire and encourage you.
Heather Hart
Heather grew up in the church, but didn't begin a personal relationship with Jesus until her teen years. That's where her passion for ministering to today's teens came from. She was on fire for Christ, but struggled to find the help she needed to grow her faith. She began volunteering for FindYourTrueBeauty.com in 2007 and took over as the ministry director in 2016.
Heather doesn't have it all together, but she's okay with that because she knows Christ has her covered when she fails. Her hope that is while she is struggling through this thing called life, she is pointing others towards Jesus along the way.
Order Your Copy Now!



I think what you've done is amazing! This is a really informational site, really uplifting and it's terrible yet comforting to know so many other girls feel the same way I do! Thank you! God is most definitely using you well.
--Meghan
Can't Buy The Book?
We know a lot of teens don't have a ton of money, so we wanted to make sure you could still read our book. While you can't enter the giveaway without buying the book, you can still read the book for free when you sign up for our newsletter. Click here to find out more.
Have any questions? Contact us!